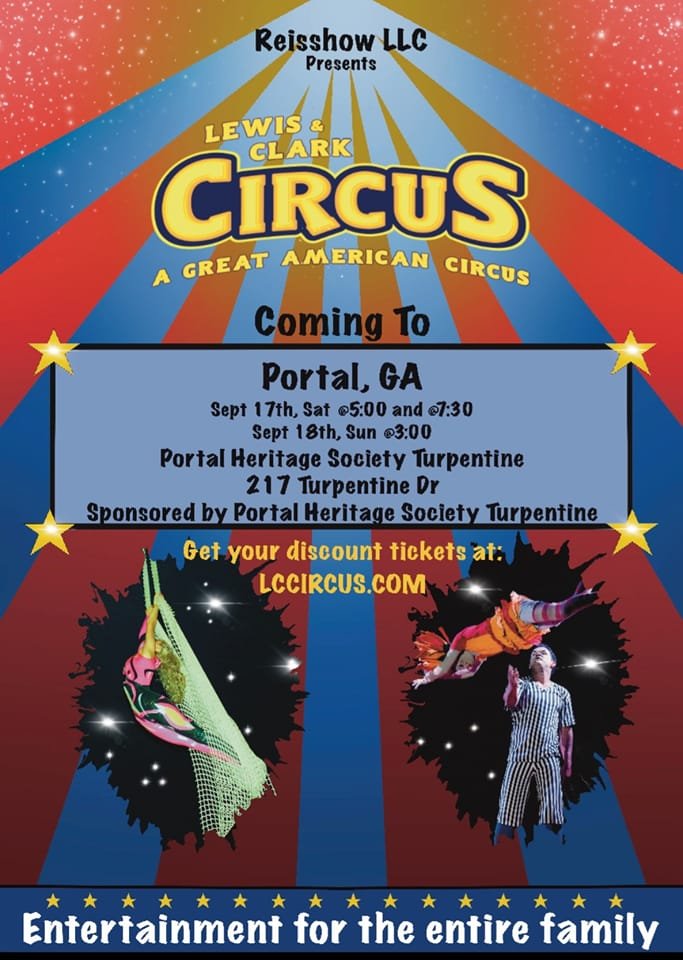 Lewis and Clark Circus' tour will be making stops in Bulloch and Screven Counties next month.

The first is in Portal Saturday, September 17 and Sunday, September 18 at the Portal Heritage Society Turpentine. Showtimes are 5:00 pm and 7:30 pm on Sept 17, and 3:00 pm on Sept 18.
The next stop will be in Sylvania Monday, September 19 and Tuesday, September 20 at the Screven County Agricultural Center Grounds. Showtimes are 7:30 pm on Sept 19, and 5:00 pm and 7:30 pm on Sept 20.
Tickets are $20 online/ $25 at the gate for adults and $5 online / $10 at the gate for children ages 3 – 12. Children under 3 years get in free. Adult ticket purchases include one free child ticket. A family pack is also available. See more ticket info, buy tickets online, and see other stops on the tour HERE.
The circus was founded in 2006 and travels the country providing wholesome family entertainment. The show features daring acrobats, jugglers, aerialists, magic tricks, and more.