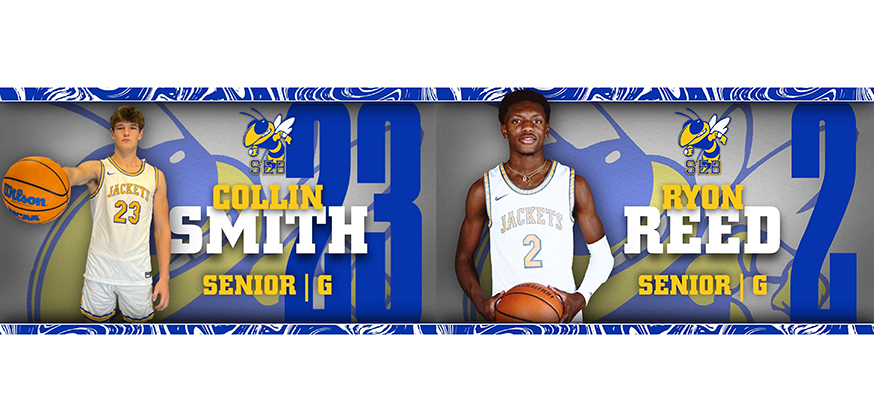 Southeast Bulloch High School's boys basketball program recently hosted a collegiate scholarship signing ceremony for players Collin Smith and Ryon Reed. Both have been recruited to play for the Maryville College Scots.

Collin and Ryon, both senior guards, were instrumental in leading the Yellow Jackets to a Georgia High School Association Boys Basketball State Playoff – Sweet 16 appearance for the first time since 2001.
Collin Smith averaged 16 points, 10 Rebounds, and 1 block per game this season. He also broke the single game scoring record with 50 points against Islands High School in the first round of the region playoffs.
Ryon Reed averaged 8 points, 4 rebounds, 3 assists, and 2 steals a game this season. He had a career high of 32 points last year in a win against Portal Middle High School.
Both athletes have been on the honor roll and basketball team all for four years at SEBHS.
---
Bulloch Co Schools