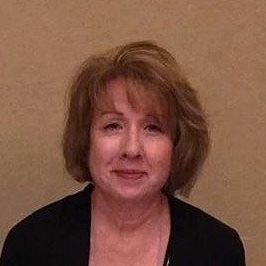 Having incomplete or erroneous information is not necessarily a bad thing. Unless you hastily take that incorrect information and blast it on social media in an attempt to demean the performance of students and faculty who have been recognized by the state for exemplary performance.
This is in reference to Board of Education Candidate, Dr. Julia Houston, and her attacks on the Chattooga Academy and its Principal, Barry Peppers. Houston pointed to a state website report that indicated 32 students failed to meet graduation requirements by stating, "Last year in Chattooga County there were approximately 30 seniors in the academy. Not one of them graduated. Don't all of our students matter."
While Houston was quick to spotlight the numbers, she did so with no understanding of the Academy's operations and a clear intent to misrepresent the data.
The Facts
The Academy operates to save the education lives of students who have, for one reason or another, been unable to flourish in a typical classroom environment. Many of these students suffer from severe learning disabilities, troubled home lives, or even worse. Some of them are working full time jobs to help support their household. Some are transient and worry about where they will be sleeping on any given night.
Watch the video below to understand more about the Academy.
Chattooga Academy Changing Lives

The Chattooga Academy is an Alternative School that has already impacted hundreds of students in the process of revolutionizing the way potential drop-outs are saved by a dedicated staff in this rural community. Chattooga High School went from a failing school less than ten years ago to a record-setting 94% graduation rate and the Chattooga Academy played a large part in that success. CHS Principal Jeff Martin & Academy Principal Barry Peppers will be introducing a presentation on how rural communities can improve student-retention rates this March at the NAEA's 24th Annual Conference on Alternative Education in Texas.

Posted by All On Georgia – Chattooga on Wednesday, February 28, 2018
The state reports graduation data based on a four year "cohort". This refers to the group of students that began high school together as freshmen. In the 2016-17 school year, the state data reports 32 students from the Chattooga Academy who failed to meet the graduation requirements. This does not mean that they will never graduate. It simply means that they will not be graduating with their cohort. In addition, the Academy has a standard policy of transferring students within the Academy who meet their requirements back into the Chattooga High School graduating class for that year. This means that, on any given year, the Academy should show zero graduates.
Georgia calculates a four-year adjusted cohort graduation rate as required by federal law. This rate is the number of students who graduate in four years with a regular high school diploma divided by the number of students who form the adjusted cohort for the graduating class. From the beginning of ninth grade, students who are entering that grade for the first time form a cohort that is subsequently "adjusted" by adding any students who transfer into the cohort during the next three years, and subtracting any students who transfer out.
While all states use the same calculation, each state sets its own requirements for students to earn a regular high school diploma. Georgia has some of the highest requirements in the nation for students to graduate with a regular diploma.
According to Academy Principal Barry Peppers: "This record includes students from the 4 year graduation cohort.  57 students transferred to the high school for graduation last year.  1 of these students was from the 5 year cohort.  There were 6 active students and 1 inactive student at the end of the summer who had not completed their requirements for graduation.  5 of these students are attempting to graduate in the 5 year cohort and we are continuing to try to track down as many of the others as possible.  In 14-15 we had 13 graduates, 15-16 we had 27 graduates, 16-17 we had 49 graduates.  (4 were reported on the academy state report which showed a 10% grad rate)."
In 2017-18, 57 students from the Academy met their graduation requirements and became graduating seniors of Chattooga High School, thanks to the diligence of the faculty and the leadership of Principal Barry Peppers. The staggering success of the Academy prompted the attention of state and national educators seeking to improve their own alternative education programs. Far from the zero that Houston claimed in her Facebook post.
A total of 146 CHS graduates in the last 4 years have been Academy students. The Academy has earned state and national recognition and praise. Peppers, was invited to present the Academy's success as a case study at the 24th Annual Conference on Alternative Education in Texas.  Peppers and CHS Principal Jeff Martin also were invited to share the success of the Academy with the
Georgia State Superintendent of Schools Richard Woods,
his Chief of Staff and the Liaison for Alternative Education.
In fact the exemplary performance of alternative education in Chattooga could become part of a template used state wide to service the needs of high risk students and demonstrate their value to the school system and communities in which they reside. In addition Peppers and Martin will be presenting the ideas implemented at the Academy at the State Alternative Education Conference on October 19 in Atlanta and at the Regional Symposium in Montgomery, Alabama in December.
Rush to Judge
The point of this article is more than just to point out the facts, it is to illustrate the damage that can be caused by someone who lacks information but is full of intent. Houston could be faulted for failing to properly investigate the workings of a program, that she purportedly wants to govern, before attempting to disparage it's performance. But the continued negative nature of this election has already been exhausting… with no end in sight. Because, regardless how this election results, the animosity will likely continue as a new board struggles to return to the work of leading our schools in a positive direction. Our candidates should begin that leadership sooner rather than later.