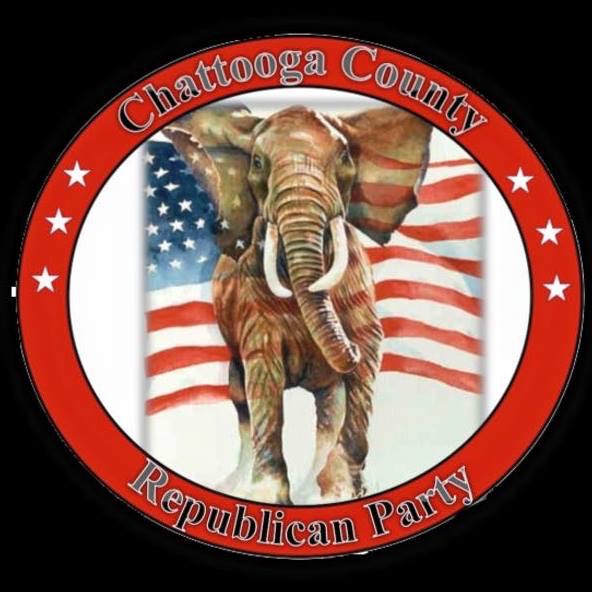 The Chattooga County Republican Party will hold their February meeting Monday, February 4th at 6:30 p.m.  The meeting will take place at the Chattooga County Senior Center located at 184 Senior Drive in Summerville.
The guest speaker for the meeting will be Darrell Galloway. Galloway is a candidate for the 14th District Republican Party Chairman. Galloway previously served as the 14th District GOP Chairman from 2011-2015. When asked why he was seeking to serve as chairman again, Galloway responded, "…looking forward to the 2020 elections, we have to be training our grassroots on the latest and greatest methods to find every vote we can in the 14th District. We have to find every possible voter in every demographic to win and I have the experience, the temperament and knowledge to help the 14th do just that."
About Galloway: He served as the 14th District GOP Chairman 2011 – 2015; 11th Dist GOP Chairman 2010 – 2011; Paulding GOP Chairman 2008 – 2009; member of the 2012 Electoral College for Ga; member State GOP Executive Board 2011 – 2015; Chaired the State GOP Resolutions Committee for the previous two conventions; member of the State GOP Rules Committee 2012 – 2017.
He is currently the owner of Galloway Contract Services and is married to Virginia Galloway, who is the south Regional Director with Faith and Freedom Coalition. The couple have been married for for 38 years and have four adult children, five grandchildren with a 6th on the way. They enjoy hiking, canoeing, discovering waterfalls and photography
Also, local Republicans will be discussing the upcoming state, district, and county conventions.
Members and the public are invited to attend.