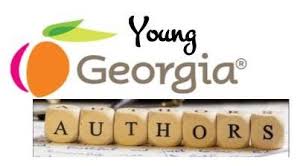 Young Georgia Authors writing competition have been completed. The county level (district) winners have been forwarded to the region competition. The following students are this year's district winners:
Kindergarten:       Gwen Shirley–

Menlo Elementary

1st Grade:             Hayden Bryson–Leroy Massey Elementary
2nd Grade:           Paisleigh Webb–

Menlo Elementary

3rd Grade:            Madison Hatcher–Leroy Massey Elementary
4th Grade:            Eme McCary–Leroy Massey Elementary
5th Grade:            Henry Pickle–Leroy Massey Elementary
6th Grade:            Kendal Zuniga–Lyerly Elementary School
7th Grade:            Caden Ballard–

Summerville Middle School

8th Grade:            Kloe Wear–

Lyerly Elementary School

9th Grade:            Rylee Wells–Chattooga High School
10th Grade:          Maddison Rosser– Chattooga High School
11th Grade:          Gracelyn Veitch- Chattooga High School
12th Grade:          Kylie Roulane- Chattooga High School
These students will be recognized at the board meeting on 
March 19, 2020 at 6:00 p.m.
A letter will be sent home this week with each winner to notify parents of the board meeting.