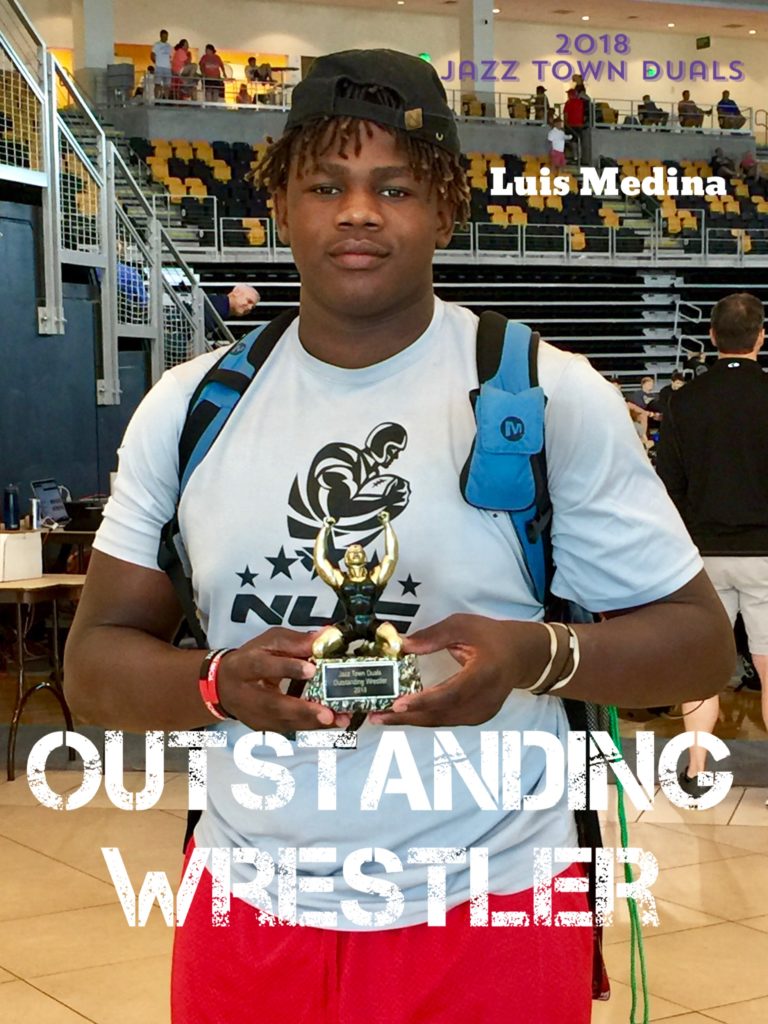 With over 600 of the nation's best wrestlers representing nearly 30 teams from coast to coast, the 2018 Jazz Town Duals was THE place to be for Father's Day weekend. At Xavier University in New Orleans, LA. the duals event featured two full days of pool wrestling where the Top 15 teams earn placement. Three Chattooga County residents headed west as part of the Baylor (TN) team and all three earned All-American status.
Sonoraville High School's Trevor Burdick, fresh off his third consecutive State Championship, joined the team as the 152 lb wrestler. Burdick went 7-1 on the weekend with a narrow 2-4 loss to the OK Rampage, last year's event winners. Burdick picked up four pins and two tech falls for the Baylor Red Raiders.
Upcoming Baylor freshman, Jackson Bond, took over the 113 lb position and piled on massive team points as he too went 7-1.
But it was Chattooga High School's Luis Medina that rocked the arena with an 8-0 performance that saw NO opponents reach the 2nd period. Medina pinned all 8 opponents to earn a perfect 64 team points to lead Baylor to a 6th Place finish and was crowned Outstanding Wrestler by event organizers.
Medina is the 2018 State Runner Up at Heavyweight and is a featured part of the Chattooga Indians football team. At 6' 2" and 275 lbs, Medina possesses a rare combination of speed, power and agility that is seldom found in an athlete of that size.
All three athletes represent the dedication required in the off season to attain the elite level in their sport.