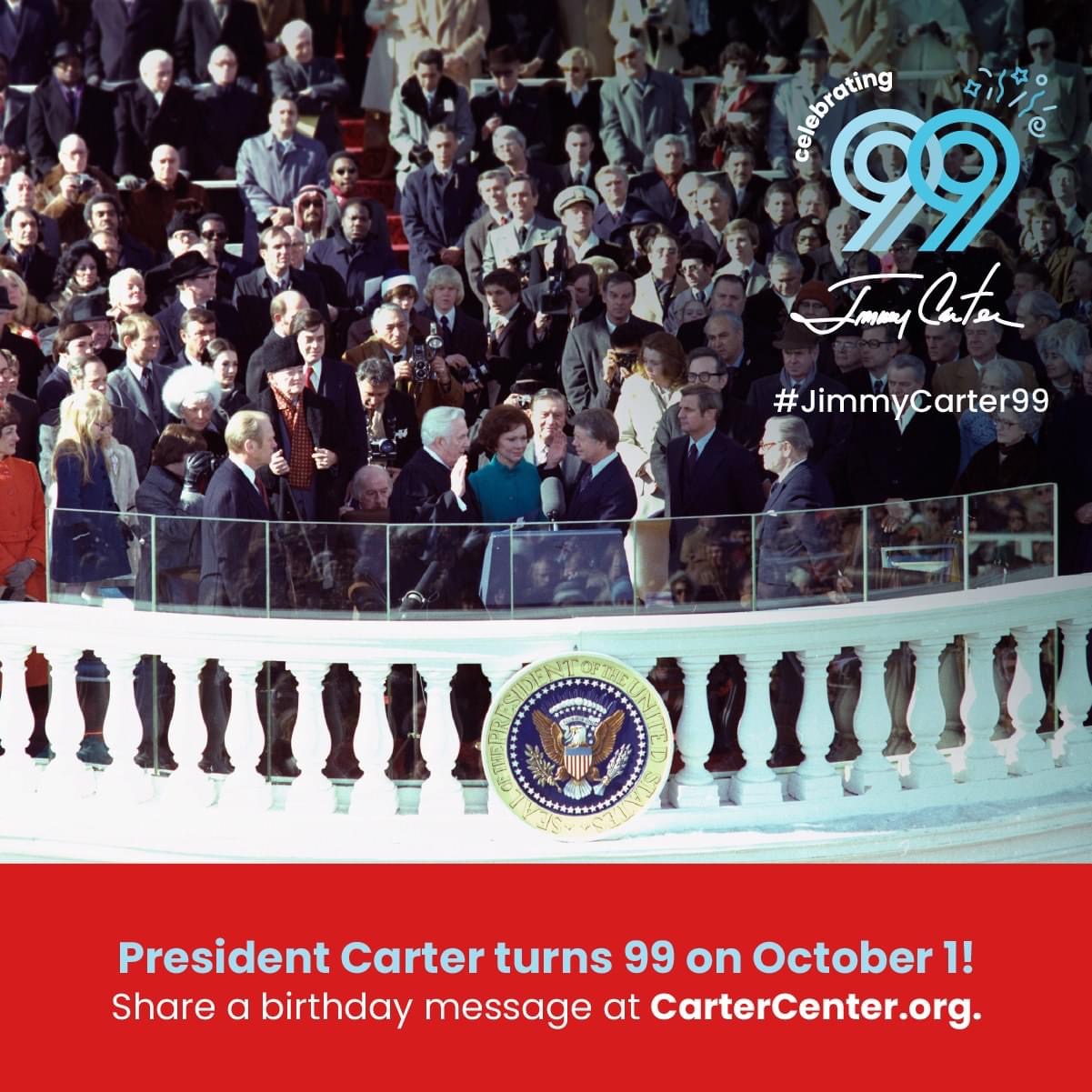 Celebrate Jimmy Carter's 99th Birthday on Oct. 1!
From the Oval Office to his tireless humanitarian efforts, President Carter's legacy is a beacon of hope and compassion.

Send him a birthday message at www.cartercenter.org/jimmycarter99 or on social media with the hashtag #JimmyCarter99!
In 1962 Carter won election to the Georgia Senate. He lost his first gubernatorial campaign in 1966, but won the next election, becoming Georgia's 76th governor on January 12, 1971.
Jimmy Carter served as the 39th President of the United States from 1977 to 1981.
He was awarded the 2002 Nobel Peace Prize for work to find peaceful solutions to international conflicts, to advance democracy and human rights, and to promote economic and social development.
In addition to signing the virtual birthday card, the Jimmy Carter Presidential Library and Museum invites everyone to Jimmy Carter's 99th Birthday Celebration on Saturday, September 30 from 12:00 – 4:00 pm for a fun-filled Family Day to celebrate President Carter's 99th Birthday at the Jimmy Carter Library! There will be birthday cake, games, trivia, crafts, a film screening, on-site food truck, and $.99 admission to the Museum.
The Jimmy Carter Presidential Library and Museum is located at 441 John Lewis Freedom Parkway, NE, Atlanta, Georgia, 30307-1498.