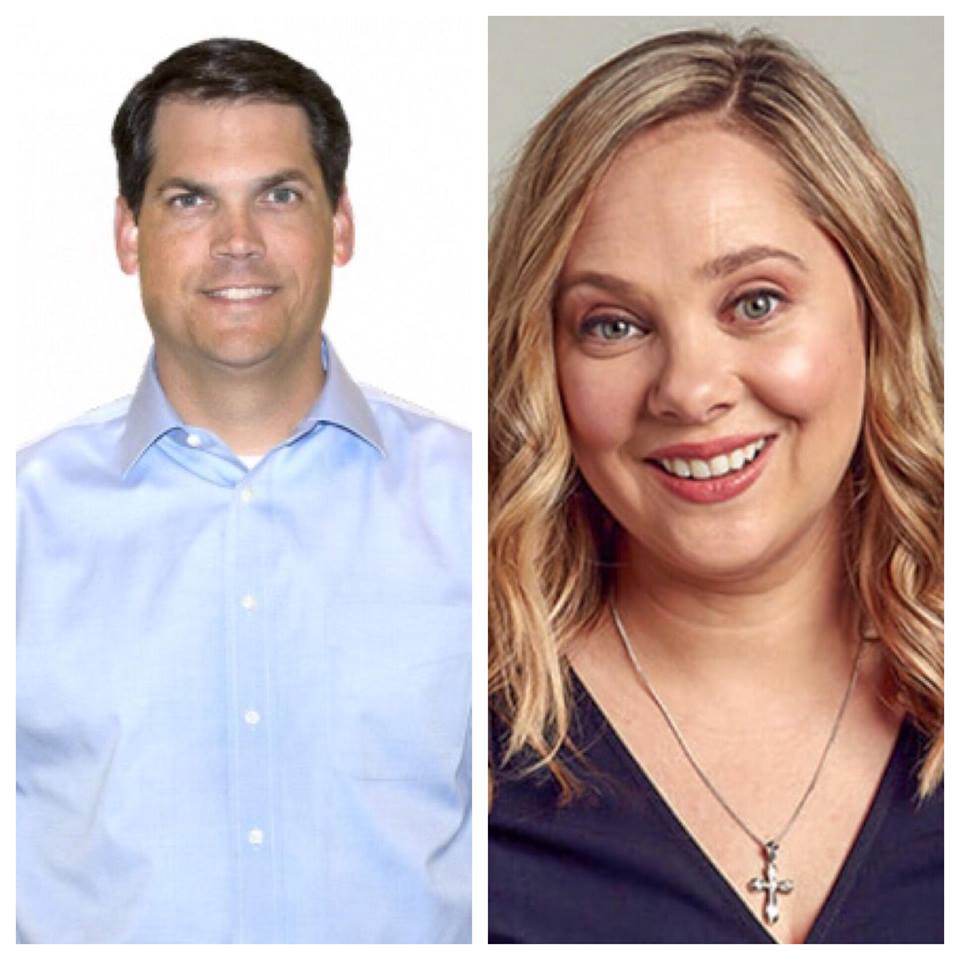 A lawsuit seeking a new election in the Georgia Lieutenant Governor's General Election race has been filed in Fulton County Superior Court.
The Atlanta Journal Constitution reported the suit on Saturday, which claims that because fewer votes were tallied in the Lieutenant Governor's race than in the other statewide races, a second election is necessary. The suit cites voting machine problems specifically.
The lawsuit was filed by Coalition for Good Governance, a group out of Colorado, and three Georgia voters. The group's website says Lisa Cyriacks is the President, Marilyn Marks is the Vice President of the coalition, and Mary Eberle serves as the Secretary. (More below) The sparse Facebook account for the group says the Coalition is a "nonpartisan, nonprofit organization (501(c)3) focused on fair and transparent elections."
Republican Lt. Governor-Elect Geoff Duncan is named in the suit, as is acting Secretary of State Robyn Crittenden, and election officials in three metro counties — Fulton, DeKalb, and Gwinnett. The request for a new election is rooted in a failure to properly tally all of the ballots and claims that flawed elections "should not stand."
The final totals for the Lieutenant Governor's race are certified as follows:
Republican Geoff Duncan — 1,951,738
Democrat Sarah Riggs Amico — 1,828,566
DIFFERENCE: 123,172 votes
When the results were certified by acting Secretary of State Robyn A. Crittenden last Saturday, the Liuetenant Governor's race totaled 3,780,034 votes but the other statewide races totaled over 3.843 million.
The Governor's race came in at 3.939 million votes after Abrams filed lawsuits seeking that every vote be tallied and other statewide races ran up vote totals of 3.86 million votes. Federal lawsuits filed by both Abrams and the Democratic Party of Georgia (DPG) were partially awarded while judges ruled against some of the provisional ballot concerns, but few of the legal challenges cited by Abrams and the DPG dealt with voting machines.
The lawsuit is asking that, if a new election is granted, it be conducted on paper ballots, among other improvements like absentee ballot related errors and voter registration records.
Neither Duncan nor Amico have commented on the lawsuit as of publishing and Amico is not named as a plaintiff.
You can learn more about the nonprofit group backing the lawsuit here.
Learn about the three women heading the Coalition here.