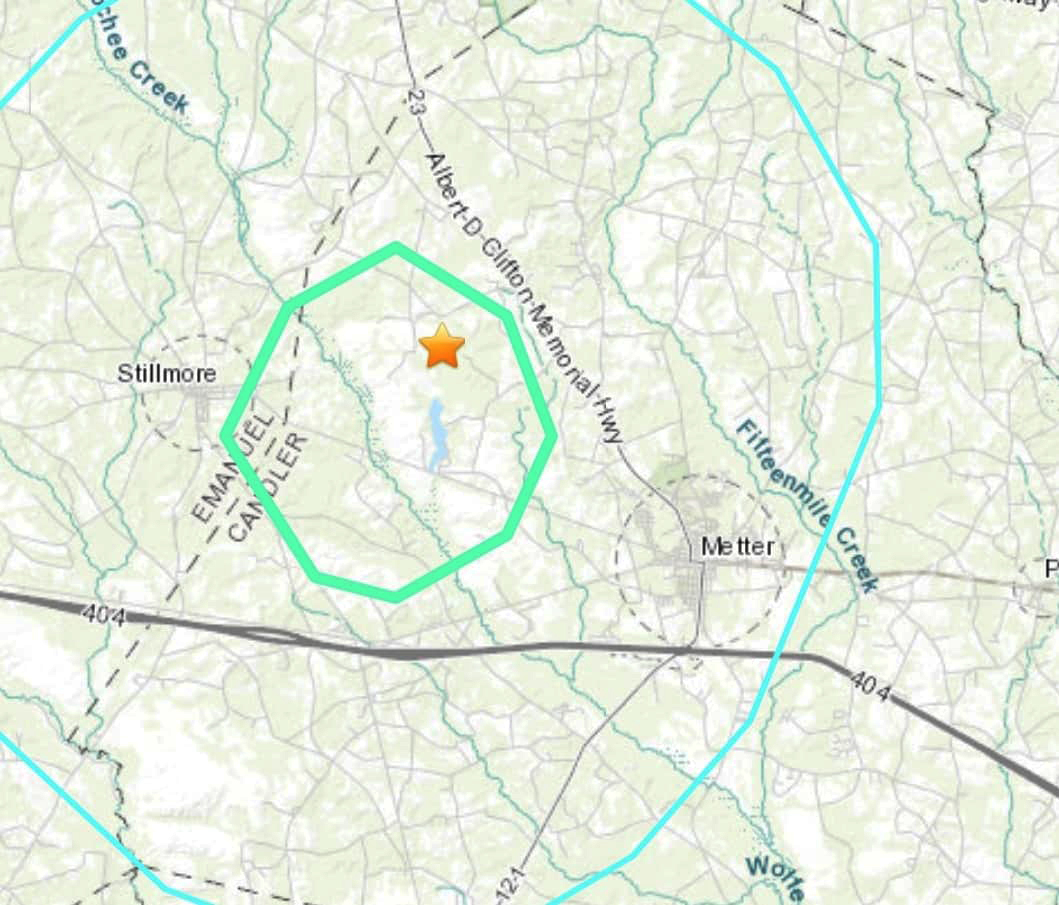 Around 4:00 am this morning, an earthquake occurred near Metter and Stillmore, more specifically 7 km east of Stillmore. According to USGS, the magnitude was 3.9 mw(moment magnitude).


The National Weather Service in Charleston tweeted that people have reported  feeling "shaking" in Savannah, Bluffton, Statesboro, and as far away as Columbia, Augusta, Warner Robins and Atlanta. Did you feel it? If so, you can fill out the report form about your experience HERE.
earthquake metter stillmore usgs 06182022 b

earthquake metter stillmore 06182022 usgs

Earthquake info from USGS:
Earthquakes east of the Rocky Mountains, although less frequent than in the West, are typically felt over a much broader region than earthquakes of similar magnitude in the west. East of the Rockies, an earthquake can be felt over an area more than ten times larger than a similar magnitude earthquake on the west coast.
Most earthquakes in North America east of the Rockies occur as faulting within bedrock, usually miles deep. Few earthquakes east of the Rockies, however, have been definitely linked to mapped geologic faults, in contrast to the situation at plate boundaries such as California's San Andreas fault system, where scientists can commonly use geologic evidence to identify a fault that has produced a large earthquake and that is likely to produce large future earthquakes. Scientists who study eastern and central North America earthquakes often work from the hypothesis that modern earthquakes occur as the result of slip on preexisting faults that were formed in earlier geologic eras and that have been reactivated under the current stress conditions. The bedrock of Eastern North America is, however, laced with faults that were active in earlier geologic eras, and few of these faults are known to have been active in the current geologic era. In most areas east of the Rockies, the likelihood of future damaging earthquakes is currently estimated from the frequencies and sizes of instrumentally recorded earthquakes or earthquakes documented in historical records.