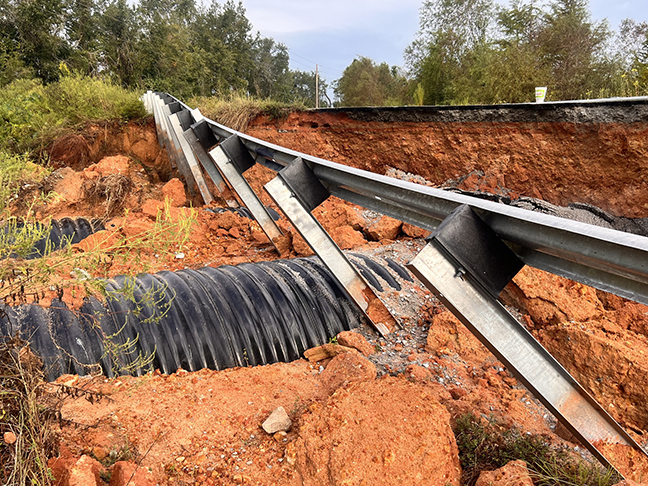 The Bulloch County Board of Commissioners shared today an update on the progress of repairing roads damaged by Hurricane Idalia last month.


Bulloch County Public Works crews continue to assess and repair roads damaged by Idalia's path through Southeast Georgia. Three roads suffered extensive damage.
Railroad Bed Road is in the process of repair. While it is reopening short term to traffic, crews will eventually need minor closures to relay cross pipes underneath for drainage.
Crews hope to have repairs made to Moore Chavers Road next week to reopen it as well.
Brannen Pond Road will be closed for an extended period. Idalia washed away a section of asphalt and an eight-foot stretch of shoulder for roughly 100 feet. The guardrail in the road's curve was displaced in the erosion and underground pipes were damaged.
The county is currently working with FEMA to obtain funding to upgrade underground culverts to prevent damage in future storms.