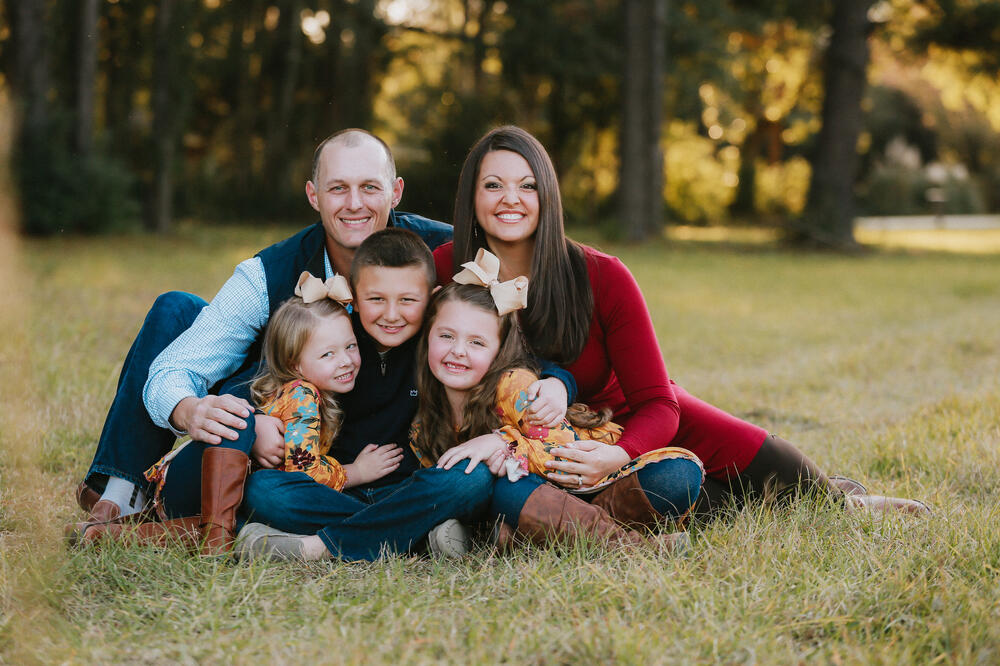 The Bulloch County Board of Education approved today monthly personnel recommendations from the superintendent, which included hiring Jason McEachin as Portal Middle High School's new head football coach. Coach McEachin will officially join the school's faculty and athletic program on July 8.


"I am pleased to announce that Coach Jason McEachin has been named the new head football coach of the Portal Panthers," said Justin Chester, the school's assistant principal and athletic director, who is also a Portal alumnus. "We're excited to welcome the McEachin family to our Panther family."
McEachin, who has more than 14 years of football coaching experience, has served as an assistant coach for Coffee County High School's varsity football team since 2018, working with tight ends, half backs and wide receivers. He helped the program reach the 6-A GHSA quarter-finals in 2018-2019, and the 5-A semi-finals in 2020.
He has previously coached in Toombs County, Emanuel County, as an offensive coordinator at Swainsboro High School, and an earlier six-year stint again working with Coffee County's junior varsity and varsity offensive lines. While with Swainsboro, he helped lead their team to three consecutive playoff berths from 2014-2016, and 21 of his offensive line players received all-region recognition.
Originally from Hazlehurst, McEachin and his family will be relocating to Bulloch County from Coffee County. His wife is an elementary school teacher who is applying for open positions with the school district.
"I have a beautiful wife, Haley, of 12 years, and we have three children: Jase (10), Ava (7), and Emilee (4)."
Portal's search committee wanted a candidate that could make an immediate, positive difference to the school both on and off the field and in the close-knit Portal community.
"I have loved this game since I was five years old, and I have dreamed of being a head football coach for a long time," said McEachin.  "As soon as I heard the position was open I felt an immediate draw to it. I discussed it with my wife, we started praying, and everything from there just fell into place. I've heard great things about the administration, Dr. (Julie) Blackmar and Mr. (Justin) Chester, the school, the students and the community."
"Coach McEachin exceeded our expectations," said Chester. "We look forward to all he will bring to our football program and our school. He has the knowledge and experience needed to build a solid football program, instill confidence, and help build strong character within our young men so they will be successful both in and out of the classroom."
Chester shared that more than 20 candidates showed interest in the position, with 14 completing the school district's online application process, and the search committee choosing to interview six candidates. The interview team included school administrators, teachers, alumni, parents of current and former students, and Portal Middle High School Athletic Booster Club members. 
"We were pleased with the level of interest in the position and the number of highly-qualified applicants," said Chester.
Chester noted that the school's major goal for the football program is to increase participation.
"We want to encourage any student who has ever thought about playing football to come out and be a part of our team," Chester said.  
Chester believes deeply in developing good character in student athletes, and he was pleased that McEachin also feels it should be taught right along with football skills.
"The game of football provides a tremendous platform for coaches to teach life lessons while teaching the game," said McEachin.
In addition to serving as head coach, McEachin will oversee all football operations for the school which as a combined middle and high school campus has varsity, junior varsity, and middle school football teams. Specific head coaches for the other two squads will be announced later along with any other football staff changes. 
McEachin attained a bachelor's degree in Health & Physical Education from Valdosta State University, and a master's in Kinesiology from Georgia Southern University.  As a member of the Portal faculty, he will teach weight training which is part of the school's physical education courses.
"As a Portal alumnus, a goal close to my heart is to see our community get more involved than ever as we make this transition with our football program," said Chester. "Six of our varsity athletic programs have a solid chance to make the GHSA state playoffs this year. I want our community to continue to support the good things we have going on in our school. It is great to be a Portal Panther."
McEachin has similar goals for the program and plans to spend time building relationships with his players and their families. He plans to begin by setting standards for the Panther program and teach players what it means to meet those standards.
"As I am building these relationships, I want the players, and their families, to know that I care about their success on a much broader level than just football," McEachin said.  "I will also make sure that our players are getting exposure for what they do well, both on the field and in the community."