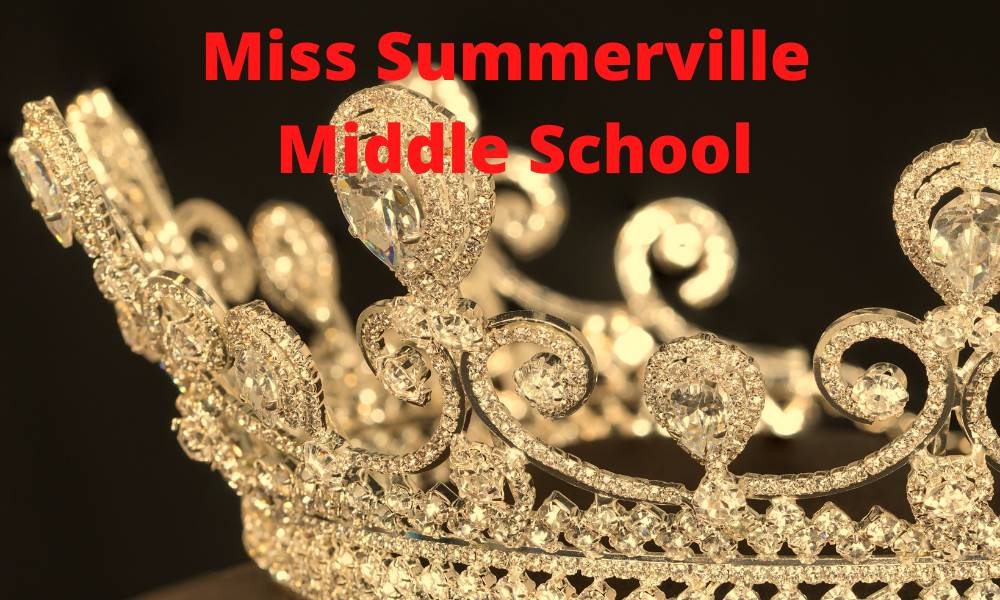 Miss Summerville Middle School

PAGEANT DATE: Thursday, November 4th, 2021 beginning at 6:00 p.m. at Chattooga High School.
DEADLINE TO REGISTER: Thursday, October 28th.
ENTRY FEE is $25.00. Contestants who wish to enter optional categories such as prettiest hair, eyes, smile, most photogenic and best personality will need to pay and additional $10 per optional category.
REHEARSAL: There is not a mandatory rehearsal, but contestants who wish to practice their walk on stage may come to Summerville Middle School on Thursday, October 28 from 4:00-5:30 p.m. This is that last date to submit payments and applications. Contestants must be female students of Summerville Middle School.
Applications are available at Summerville Middle School.
This is a fundraiser for Summerville Middle School.