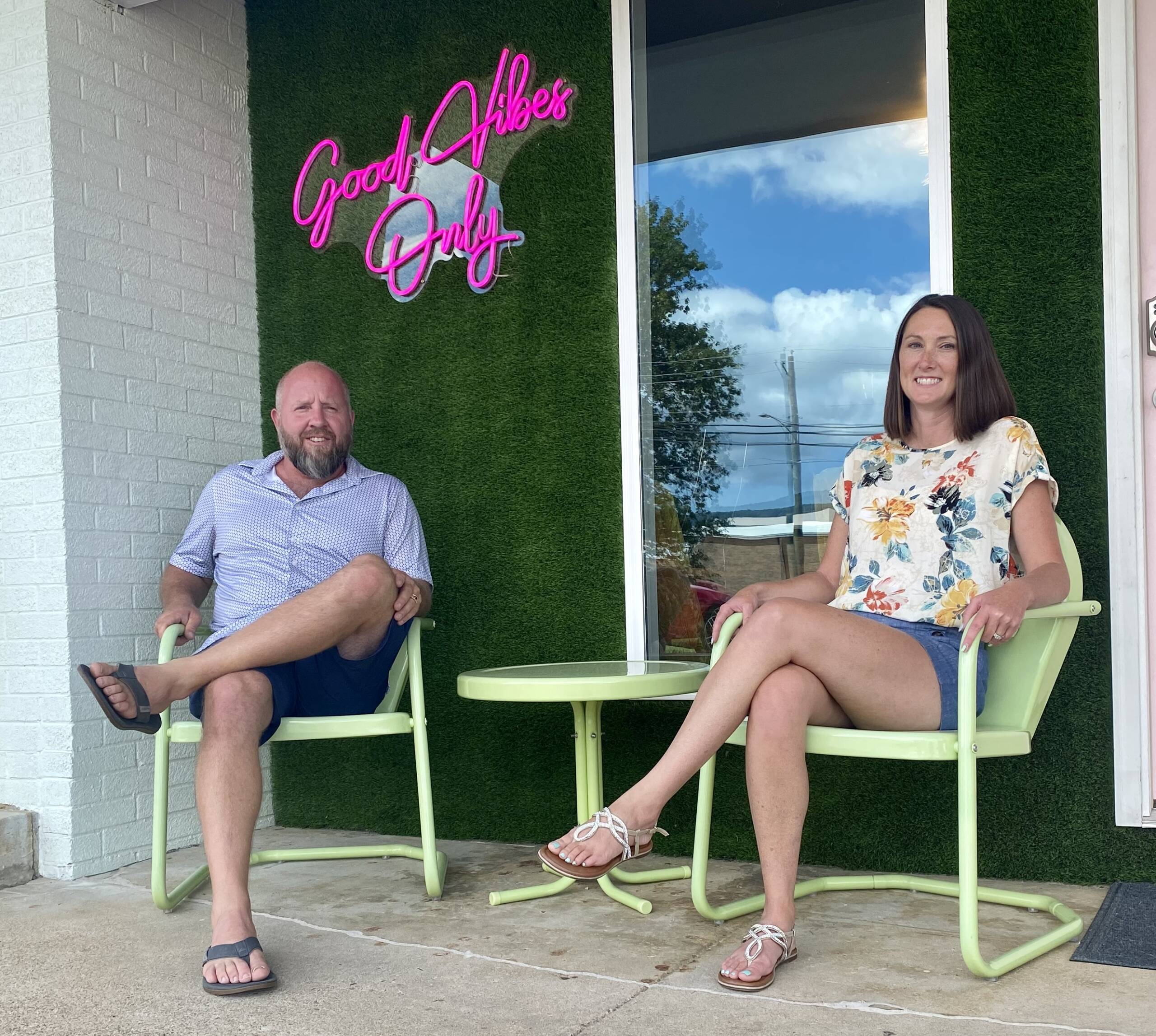 This has to be the best motel flip to date… 

Ryan and Melissa Faircloth are in the business of taking old, rundown things and making them pretty again. And that is just what the couple did in their latest project, The Groovy Nomad.
The Dade County natives love their community. They said for years they drove by the rundown 1960's roadside motel, and for three years they tried to buy it, and finally were able to. "For the past year we have been working hard to bring life back to this little place," Melissa said. "In June 2022 we opened up our first five rooms."
Each room has it's own theme, the 1960s room, the Elvis room, the Cheetah room… and each is like a step back-in-time with mid-century modern vintage furniture and decorations, and each bathroom is worthy of its own article in House Beautiful, they are all spectacular.
The couple is continuing work on several double occupancy rooms to complete the renovation.
The project includes all new wiring and plumbing, new windows, and doors. The only thing that is original is the walls and milk glass light fixtures outside.
"The plumbing has been the biggest challenge and most expensive part of the restoration," Ryan said. "Since we started with Room 1 to where we are today, the plumbing costs have tripled."
The rooms feature a tiled walk-in shower, a microwave, a mini fridge, flat screen TV, and a coffee maker. The outside of The Groovy Nomad features colorful murals painted by local artist Keeley Farmer.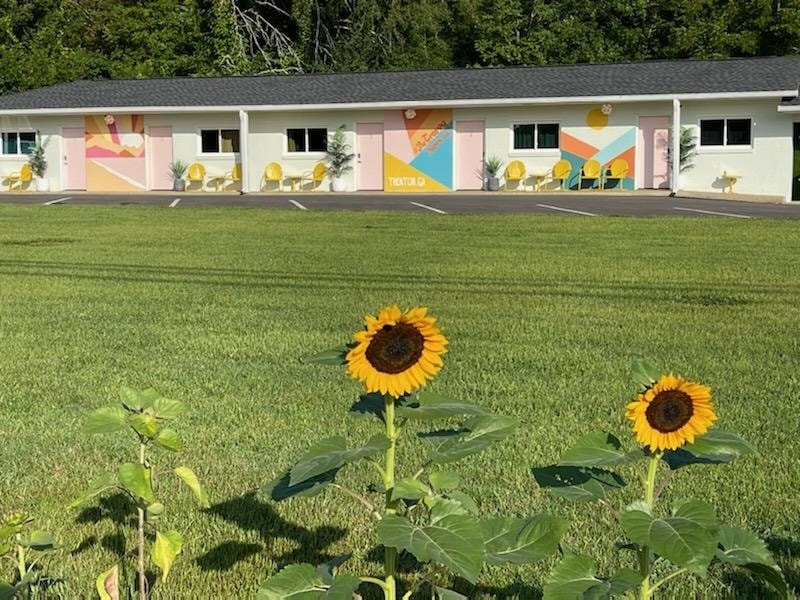 "I wanted people to know they were in Trenton, Ga and to take selfies and tag us on social media," Ryan said about the murals.
Located about 20 miles from Chattanooga, Tennessee, in a little town call Trenton, the Groovy Nomad is nestled between the North Georgia Mountains. But don't let the smallness of Dade County or Trenton make you hesitant. There are many great places to eat and things to do including one of the most visited Georgia State Parks, Cloudland Canyon State Park.
The rooms are a perfect location for a bridal party, groom party, reunion, girls night out, romantic date night… the list is endless. But the dates are booking out well into 2023. Melissa, who admits she is not an expert at social media, struck gold when a post she made regarding the motel flip at the Groovy Nomad went viral. And literally overnight the Facebook page went from 200 likes to over 30,000.
Give them a call directly to book: (423) 883-0342. Be sure to mention AllOnGeorgia for an extra special treat.
***Weekday rate $100 a night plus a one time $45 cleaning fee plus tax
***Weekend rate $120 a night plus a one time cleaning fee plus tax
Need a quick last minute get away? The Cheetah Room, complete with a shag carpet wall, is available for this Saturday August 20th.
Things to do around Trenton:
Corner Coffee– for great coffee and local community located at 48 Court Street.
The Canyon Grill— great food and BYOB (you can take wine and beer as long as it is in a bag)
Lookout Mountain Pizza Company— great wood fired pizza and BYOB laid back environment (you can take salad, wine, and beer as long as it is in a bag). The Sophia pizza is a must!
Cloudland Canyon State Park— hiking, sightseeing (perfect for fall)
McLemore Golf Course–Its unique setting makes it one of the most dynamic golf experiences in the United States–also features restaurant
…and if none of that floats your boat, Chattanooga is just right up the road.