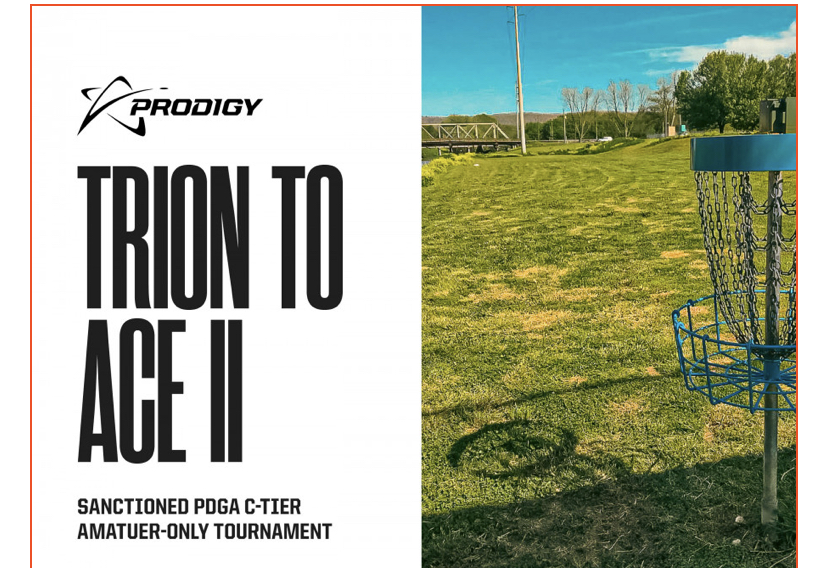 Prodigy Disk is hosting a second tournament at Trion Recreation Center on Saturday, May 6, 2023.
This is the 2nd Annual Trion to ACE at Trion City Park.  This is a C-Tier, 2 round shoutgun start, AM only tournament. Awesome players pack and Trophies for top 3 per division.
The Trion Veterans Committee will be selling barbecue sandwiches at the event.
If you are not participating make plans to watch some really good disk golf and enjoy lunch while supporting The Trion Veterans Committee.
For more information visit https://www.discgolfscene.com/tournament/Trion_to_ACE_2023