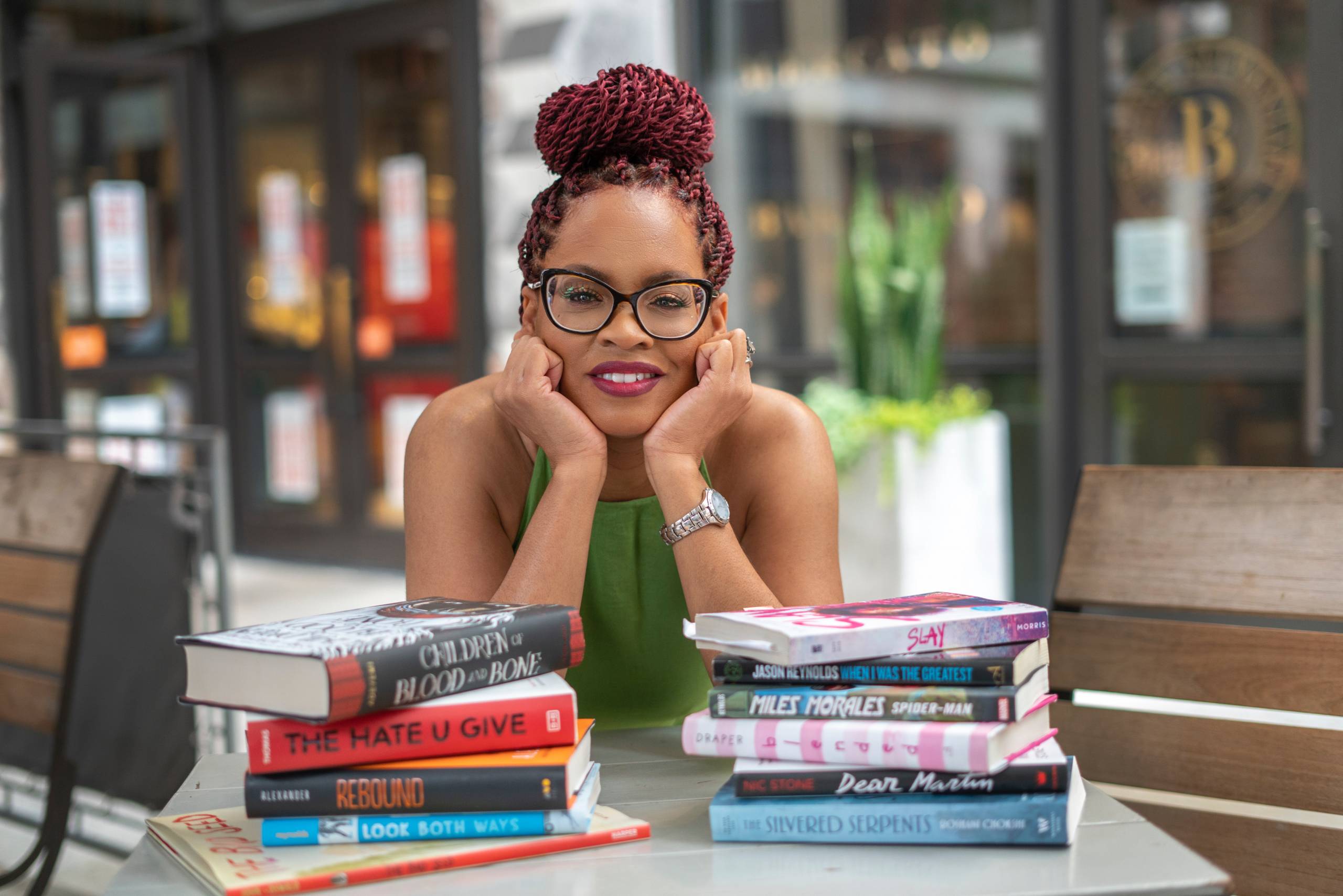 Friday morning, Oct. 23rd won't be an average day for Atlanta area literacy advocate FeFe Handy. If one of her three children need to contact her, they'll have to catch her 10,00-15,000 feet in the air traveling just shy of the speed of sound. That's because Handy will be busy flying in the back seat of an F-16 Fighting Falcon with the U.S. Air Force Thunderbirds in advance of the 2020 Wings Over North Georgia Drive-In Air Show in Rome, GA.

The Thunderbirds Hero Program is designed to showcase American citizens doing amazing things in their communities. Handy was selected for the flight advancing the Thunderbirds participation in the air show in Rome, GA for her contributions to literacy programs in Atlanta area schools.
Two decades ago, Handy was trying to find a way to encourage her child to read. Her daughter didn't share her passion for reading, so she forned an after-school book club to ignite pathways to imaginative adventures and expand the learning beyond the book to the real world.  What began as a pursuit with self-motivated interests resulted in two decades of literacy programs including read-a-thons, book donation drives, and author events.
Handy presently is the founder and executive director of Page Turners Make Great Learners, a literacy nonprofit partnering with schools in the City of Atlanta, as well as Clayton, Cobb, Dekalb, and Fulton Counties. In addition to regularly hosted programs and events, the organization has donated more than 30,000 books to school-age children.
"Literacy is a gateway to success for most students," said Tina Talton, JLC AirShow Management Chief of Staff. "With a proper foundation in reading fundamentals, students are better able to pursue all sorts of career options. FeFe's work with Page Turners makes her an obvious nominee for the Thunderbirds Hero Flight program. Our air show actively partners with local schools and education programs to promote learning and educational pursuits."
For more information about Page Turners Make Great Learners visit www.pageturnersgreatlearners.org.
The annual fall air show in Rome, GA has served as host to a number of top military and civilian pilots and demonstration teams. The 2020 Wings Over North Georgia Drive-In Air Show on Oct. 24-25 will feature the strongest military line-up in its eight-year history with the Thunderbirds as the headlining demonstration team.
For information on drive-in parking tickets, event FAQs, and a complete list of performers, follow the air show's Facebook page or visit the Wings Over North Georgia website at  https://www.WingsOverNorthGeorgia.com.