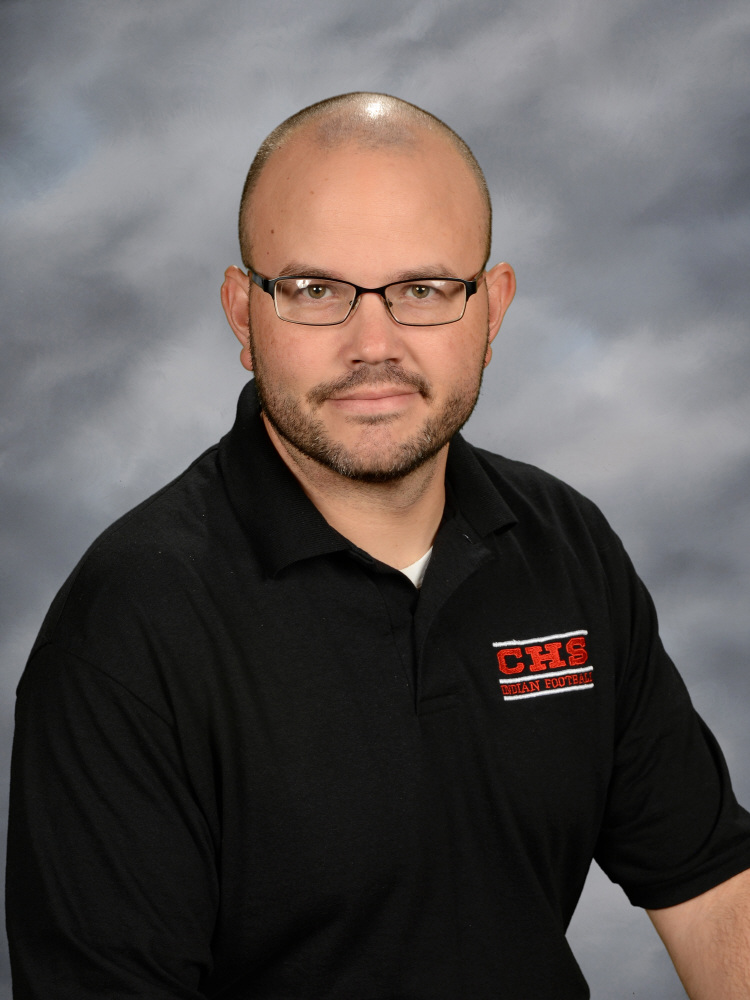 As Chattooga High School enters the first full week of classes, Barry Peppers settles into yet another new role as Athletic Director. Peppers steps into the role following the retirement of Indian legend, Billy Martin.

"I have wanted to oversee the athletic program at CHS since I was a student in the high school," Peppers said. Peppers grew up watching his father coach football, baseball, and softball at Chattooga. "I attended the first basketball game in the War Lodge in my mother's womb, and I attended the last one with my children," Peppers said.
Peppers bleeds red and black and is 100% committed to taking Chattooga to the next level. "I am looking forward to taking a program that is on the rise to higher levels. We have great quality people in coaching positions and that will translate into a successful program."
"After finishing my third and final season as the boys' and girls' soccer coach, I told my players that we may not always see success on the scoreboard, but the lessons learned through sports will translate into character and wins beyond the scoreboard. We have an opportunity to help our students develop into tomorrow's leaders,' Peppers continued.
Peppers, a 1994 graduate of Chattooga, was a 4-year Varsity Letterman in Football, 3-year Varsity Letterman in Golf, and a Varsity Letterman in Baseball.
He is a 1999 Graduate of University of West Georgia where he earned a Bachelor of Science degree in Health and Physical Education. Peppers went on to to receive a Masters in Educational Leadership from Graduate of Albany State University in 2003. In 2008, he earned his University- Ed. Specialist in Educational Leadership from Columbus State.
Peppers Coaching and AD Experience
Pepper's coaching resume reads like a veteran field general's chest full of ribbons.
Locations: Paulding County High, Cedar Grove Middle and High, Summerville Middle, Chattooga High, Grace Christian Academy, Hutto Middle School, Bainbridge High, Union Grove Middle and High
JV Baseball- 3 years (Head Coach- 1 year)
Varsity Baseball- 4 years (Head Coach- 2years)
Middle School Football- 4 years (Head Coach- 1 year)
9th Grade Football- 1 year (Head Coach)
Varsity Volleyball- 1 year (Head Coach)
Middle School Tennis- 1 year (Head Coach)
Varsity Boy's Basketball- 2 years (Head Coach)
Middle School Boy's Basketball- 3 years (Head Coach- 2 years)
Varsity Football- 1 year
Varsity Soccer- 4 years (Head Coach- 3 years)
Athletic Director- Grace Christian- 2 years
Commissioner of the Metro Middle School Athletic League
While Mr. Peppers has traveled the state over the course of his career, at heart he has always been an Indian. "I have spent a number of seasons on the sidelines and in the dugouts. Though I have lived throughout the state, I have always paid careful attention to Chattooga Athletics," Peppers said.
Peppers currently resides in Summerville with his wife and children.