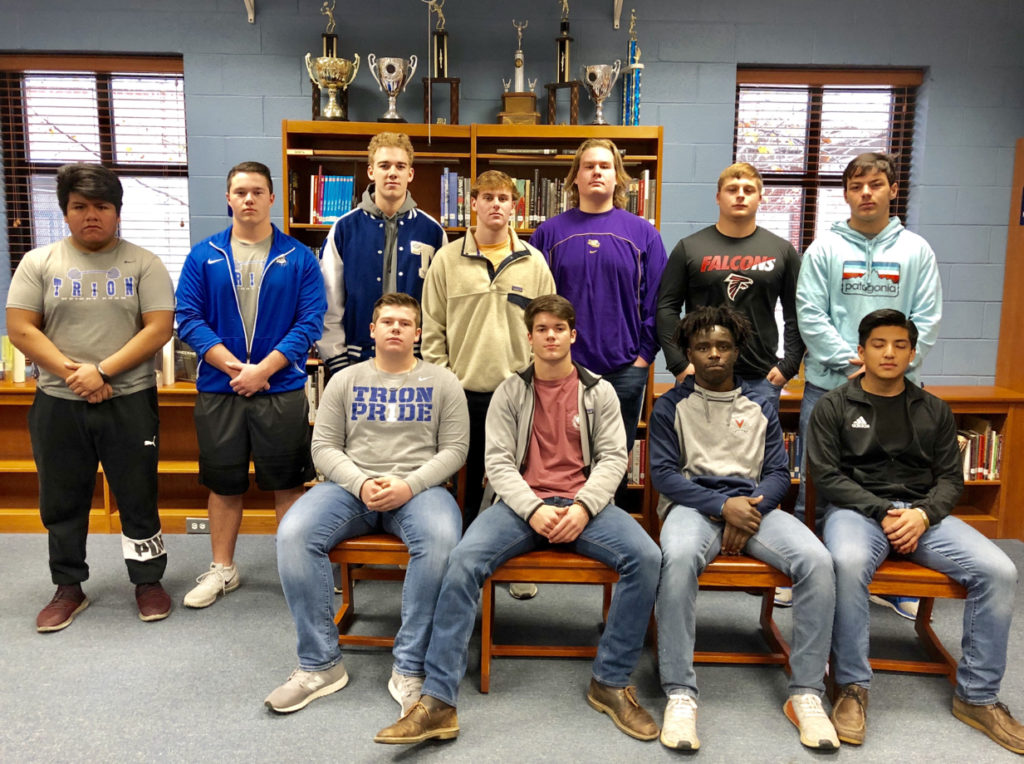 Bulldog running back Hagen Willingham was selected as the Region 6A-A Offensive Player of the Year. "It's very rewarding, and I feel so blessed to be able to receive such an honor. I am just thankful for such a good group of guys around me to make it possible," Willingham said of being selected Offensive Player of the Year.

Willingham rushed his way into the history books. Carrying the ball 177 times, Willingham compiled the largest Single-Season Rushing Total in Trion football's 85-year history, with 1,634 yards.
This is the first time in Coach Justin Brown's tenure a Trion player has received this honor.
Several Trion Bulldogs were named to the All Region 6A-A football team.
Jake Hayes, Rylan Tomlin, Braden Johnson and Chris Pace were all selected to All Region 6A-A First team.
Luke Weskbrook, Clay Baker, Will Wyatt, and Kodiak Crabbe were selected to the All-Region 6A-A Second team.
Alex Stewart, Bill Ramirez and Libni Ramirez were selected as Region 6A-A honorable mentions.
"I'm glad for these players to get this recognition. It means even more when other coaches in the region recognize a player," Coach Brown said.
The Bulldogs will have a football banquet next month to celebrate all the success this team had on the gridiron, "this team has a lot to celebrate," Brown said.