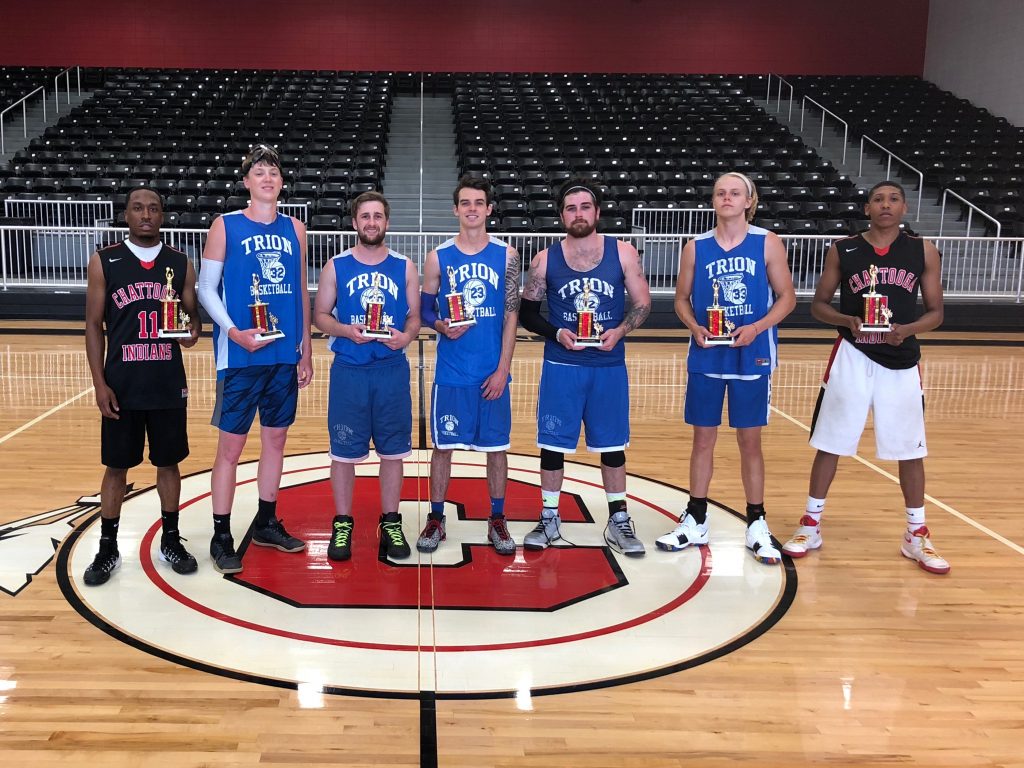 The CHS Adult Pick-Up tournament took place on Saturday May 5th. Six teams participated in the tournament. Members of the winning team were Nigel Dickerson, Jayce Harris, Jared Wigley, Kaleb Stoner, John Rollins, Gavin Smith, Jay Shropshire and Darrius Fugh.


Chattooga boys basketball team ran the clock, kept up with fouls, ran concessions, and picked up trash at the tournament.
The GHSA officials who volunteered their time today to officiate the tournament were Terry Majors, Don Foley, Stan Pethel, James Jones, Jason Stricklin, Wayne Perry, Michael Mack and Bernard Ramsey.
"I thought today was a fun way to raise money for the team. It was great to see a lot of former high school players from the county compete against one another. We had a lot of good, close basketball games throughout the tournament. We are especially thankful to GHSA officials that donated their time today to help us provide a high quality tournament," Chattooga Coach Jared Groce said.