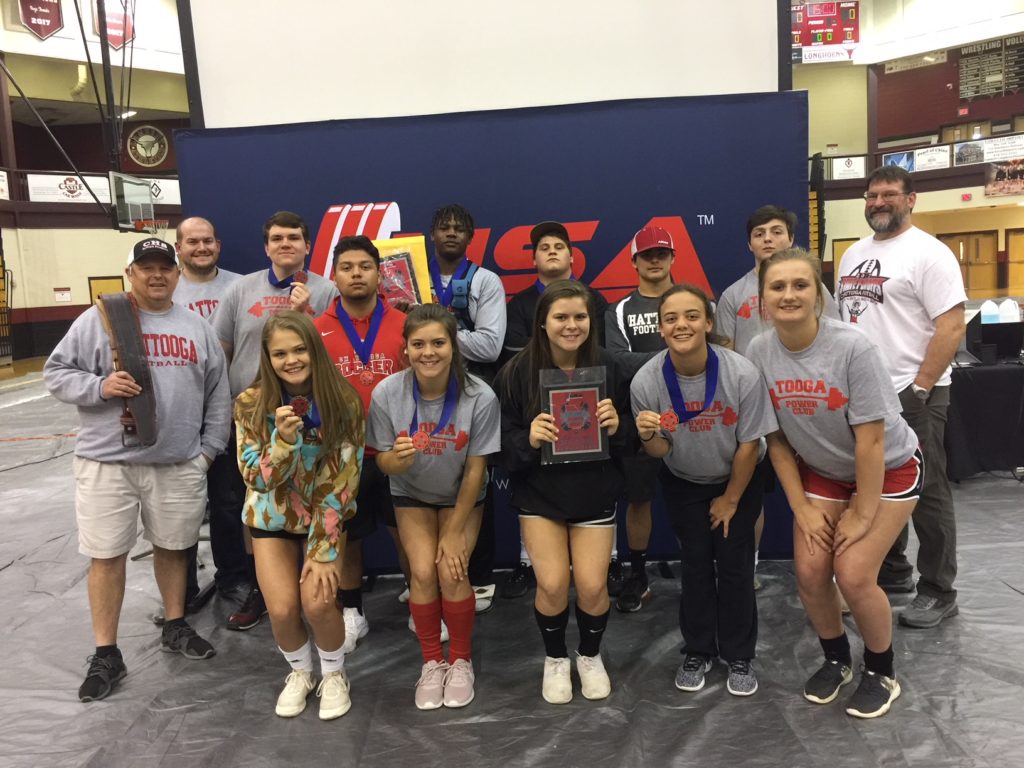 Chattooga High School senior, Cale Hudson, won the 2018 USA Powerlifting Georgia High School State Championship held at Lambert High School on March 17. "I feel like all of my hardwork in the weight room has paid off," Hudson said. Hudson began powerlifting in the 8th grade after he started playing football.
"Hudson has worked extremely hard for this all year but he has put in extra the last two months," said Head Coach Charles Hammon. "Becoming a State Champ is something he knew he would only have one last chance at before he graduated and I could not be any prouder of him and this accomplishment."
The Chattooga Boys Powerlifting team finished 2nd overall at the state tournament.
For the first time in school history, Chattooga also sent a Girls team to the Powerlifting State Championship and the Lady Indians didn't disappoint. The Indians had three state Placers, including two state records, and finished 2nd overall. Makenzie Blackmon placed 2nd in her weight class. Mia Crider and Chloe Rosser finished 3rd in their weight class. Mackenzie Blackmon, 122 lbs, set a state record in the deadlift of 226 lbs. Mia Crider, 132 lbs, set a state record in squats with 220.5 lbs.