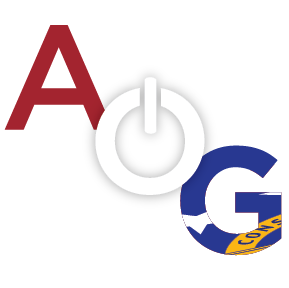 Undefeated Trion Middle School Lady Dogs

The undefeated Trion Middle School Lady Dogs played Rossville Middle School yesterday at the Trion High School field.  Varsity getting their 8th win for the season with a score of 13-4. The Middle School Varsity team extended their winning streak to 8 and the JV team is at a 3-0 start.
Jenna Mosley had a strong performance on the mound for this game, striking out  9 of the Rossville batters.  Trion's offense came out full force with Gracie Burns (3 for 3 with 4 RBI's), Kaylie Bell (1 for 1 with 3 RBI's with 2 SAC's), Whitney Shepherd (1 for 3 with 2 RBI's), and Shelby Carlock (triple and RBI), Chloe Murdock, Jodie Henderson (RBI) and Mosley each adding hits to the line-up.
Trion's JV got their 3rd win for the season with a score of 16-2.  Gretchen Clark took the mound for the start and contributed 4 strikeouts against the Rossville JV batters while Emma Howard came in to close the game for the Lady Dogs.  Anna Lee (2 for 2 with 2 RBI's) and Linzie Thompson (1 for 1 with 4 RBI's with a SAC) were solid for Trion's offense this game.
Head Coach Alan Shepherd told All On Georgia, "I feel we have a good balance of starters 5-8th ,2-7th, 2-6th. What I like about this team is the speed they play at, we like to play a fast game and put runs on the board. We are currently 8-0 with a team batting average of .354. Leading the offense we have Gracie Burns, Shelby Carlock, Jodie Henderson, Whitney Shepherd, and Lily Keen all batting over .400. Our pitching rotation has consisted of Whitney Shepherd and Jenna Mosley. Shepherd's ERA 1.86 with 22 K's to 5 BB'S in 14 innings, Mosley ERA 1.16 with 27 K's to 9 BB'S in 18 innings."
Coach Shepherd is in his 2nd year at Trion after coaching 20 years at Lafayette. In addition to the Lady Dogs team Shepherd coaches 2 age groups of Georgia Flames travel teams.
Trion Varsity travels to Ringgold today to play at 4:30 at Jack Maddux.
.
C
Contributing Author: Brandi Mosley
Photos: Dickie Anderson