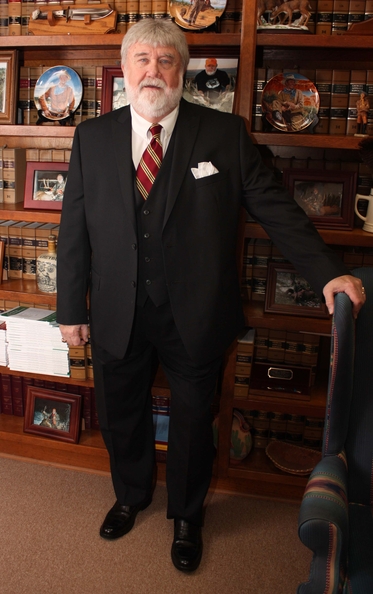 The following article is an opinion piece by All On Georgia Contributor Matt Lowe. The following opinions expressed reflect those of the author and not necessarily those of AllOnGeorgia.

The City of Dallas is stonewalling a local news organization over documents relating to the brewpub that is located in Downtown Dallas and now the city is in violation of the law.
On March 15, 2018, All On Georgia Paulding made an open records request to the city of Dallas via the city clerk, Tina Clark regarding the Brew Pub. The complete text reads:
Tina Clark
City Clerk
City Of Dallas
129 East Memorial Drive
Dallas, Ga. 30132
Dear Tina Clark:
Under the Georgia Open Records Act § 50.18.70 et seq., I am requesting an opportunity to obtain copies of public records related to Gary Leake's Brew pub application, including the application, any supporting documents and any emails.
I would also like all Certificate of Occupancy applications for all businesses in the last 12 months and the dates which they were respectively approved
If there are any fees for searching or copying these records, please inform me if the cost will exceed $25. However, I would also like to request that all documents be provided electronically to avoid the cost of copies.
The Georgia Open Records Act requires a response time within three business days. If access to the records I am requesting will take longer than three days, please contact me with information about when I might expect copies or the ability to inspect the requested records.
If you deny any or all of this request, please cite each specific exemption you feel justifies the refusal to release the information and notify me of the appeal procedures available to me under the law.
Thank you for considering my request.
Sincerely,
Matt Lowe
On March 19, 2018, All On Georgia Paulding received a certified letter from the City Attorney, Glen Stinson. You can read it here.
Now, I am not an attorney, I am just a journalist, however, I can read the law and there were a few things that Mr. Stinson was wrong about and now the City of Dallas is in violation of the law.
First, Mr. Stinson stated that "The city will charge AllOnGeorgia $0.25 per copy."  I would like to point Mr. Stinson towards OCGA 50-18-71(c)(2) which says that the cost for copying may not exceed $0.10 per page.
Secondly, Mr. Stinson stated, "You also need to be aware that there may be privileged information in some of these documents which will have to be redacted unless you obtain the consent from Gary LEake to furnish you such documents without being redacted." [emphasis added] Mr. Stinson if you will, OCGA 50-18-17(d) requires the agency notify the requester of the specific legal authority under which records will be redacted. Please see O.C.G.A 50-18-72 for a list of permitted exemptions.
Third, Mr. Stinson alleged that the city could not predict how much the retrieval of the requested documents will cost. OCGA 50-18-17 (d) also requires the agency to provide a cost estimate within the three-day period, if the costs are set to exceed $25.00, before copies. Mr. Stinson your letter failed to provide this estimate, as such, the city of Dallas is now outside the timeline for compliance.
Finally, Mr. Stinson was not clear in his details of what documents could be provided electronically and which could not.  OCGA 50-18-17(f) dictates that in any instance where electronic copies can be made available, where redaction is not needed, that should be done, which would include emails.
Mr. Stinson, I will say you were correct about one thing in your letter. You stated that "the City of Dallas, Georgia cannot furnish you legal information". You were right as it has become abundantly clear that you are completely ignorant of the law and as a result of your ignorance, the city you represent is in violation of the law.
Feature image credit: www.glenestinsonlaw.com