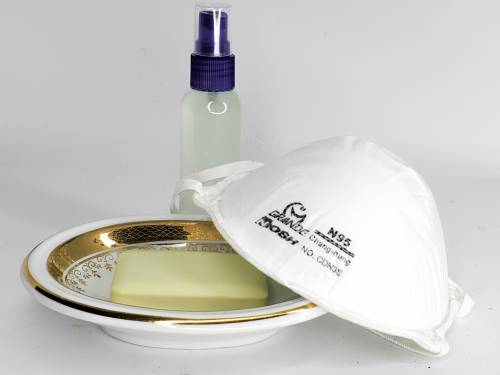 Governor Brian Kemp announced Tuesday that the largest shipment of personal protective equipment to date has been distributed by the Georgia Emergency Management and Homeland Security Agency (GEMA/HS) in cooperation with the Georgia Department of Public Health (DPH).

"We know that protecting our frontline workers is critical to our success in the fight against COVID-19," Governor Kemp said in a news release. "GEMA/HS and DPH are leaving no stone unturned to acquire and distribute PPE, and today's shipment is reflective of the priority that we are placing on keeping these workers safe."
More than 600 orders, equaling 150 pallets of PPE and supplies, left the Georgia DPH warehouse bound for hospitals, healthcare facilities, and test sites throughout the state. Additionally, the team delivered four urgent PPE resupplies to the Department of Agriculture, Georgia Tech CVS test site, and the Georgia Department of Corrections. Altogether, GEMA/HS shipped 38,420 face shields, 423,000 gloves, 432,150 surgical masks, and 81,120 coveralls to frontline healthcare workers.
The state says GEMA/HS and DPH will continue working together to provide any requested resources needed by Georgia communities to effectively respond to COVID-19.