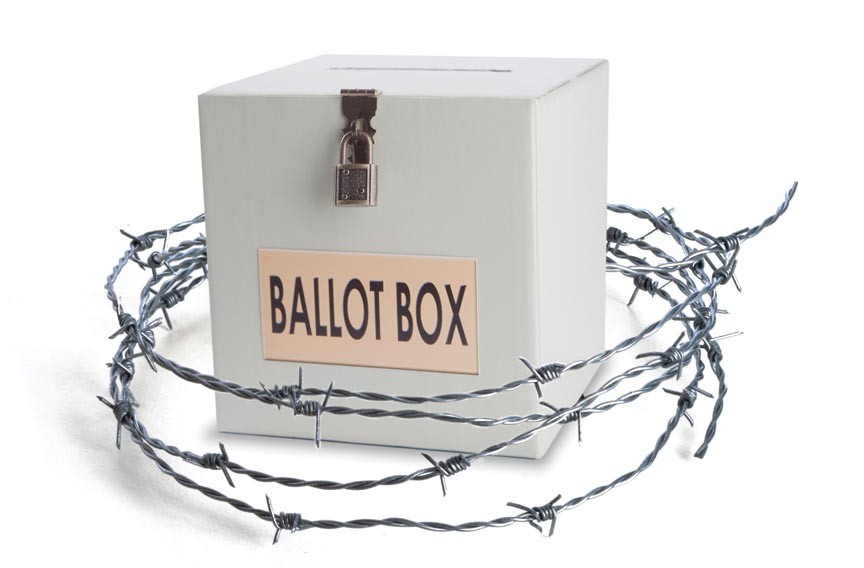 A bill filed in the Georgia House of Representatives would change ballot access laws for political parties in Georgia.

House Bill 191 sponsored by Representative Dar'Shun Kendrick is a bipartisan effort that seeks to lower the number of petition signatures required for all third-party and independent candidates from 5% of votes cast in the previous election to 200.
Georgia has some of the most restrictive ballot access laws in the country and current laws put Democrat and Republican candidates at an advantage over those not affiliated with the two major parties. Third party candidates are required to collect thousands of signatures that must be approved by the state before they can appear on the ballot.
Because of the restrictive laws which are referenced as 10x as restrictive as other states, Georgia has not had an independent candidate for Congress since 1964 and 82% of the state legislature races have only had one candidate.

The bill has the support of Republicans and Democrats, including Representatives David Stover, Vernon Jones, Valencia Stovall, Matt Gurtler, and Colton Moore. You can read House Bill 191 here.
HB 191 has been assigned to the House Governmental Affairs committee, but Chairman Ed
Rynders has told a number of activists that the bill won't get a committee hearing. You can email him at erynders@bellsouth.net
From VoterGA:
The HB191 bill could begin saving taxpayers the millions of dollars former Secretaries of State have spent defending election laws that have been ruled unconstitutional. In just one four year losing legal battle, Green Party et al v. Kemp, the state spent upwards of a million dollars for Plaintiff and Defendant legal services and court costs. If the bipartisan bill passes, it would almost assuredly resolve another pending federal lawsuit filed by the Libertarian Party against former Secretary of State (SOS) Brian Kemp. The bill is sponsored by Dar'shun Kendrick, David Stover and other House members.
From the Libertarian Party of Georgia:
To protect Georgian's rights to have competitive, fair, and free elections, the  bill recommends reducing the number of petition signatures candidates need to be on the ballot, and would give "state registered political bodies" (minor parties) the ability to offer choices to voters without the permission of the two major parties.
In 2016, all 180 members of the Georgia House were up for re-election, but 82% of those members did not have a challenger in the general election. A single-candidate, single party race is not choice, it's tyranny. Nearly all incumbents who were challenged kept their seats. No third-party candidate in Georgia has ever cleared the restrictions to appear on the ballot for the U.S. House since Georgia restricted ballot access in  1943,. Georgia also leads the nation in unopposed races, an unwelcome distinction for a state still recovering from a history of election abuses.
Political favoritism and exclusion enshrined in law is an embarrassment, hindering Georgia's progress and political discourse. 33% of Georgians identify as a Republican and 22% identify as Democrat. The remaining plurality of voters, identify as Independents or belong to a "minor" party.  In other words nearly half of Georgia voters[would?] support candidates who are blocked from appearing on Georgia ballots.