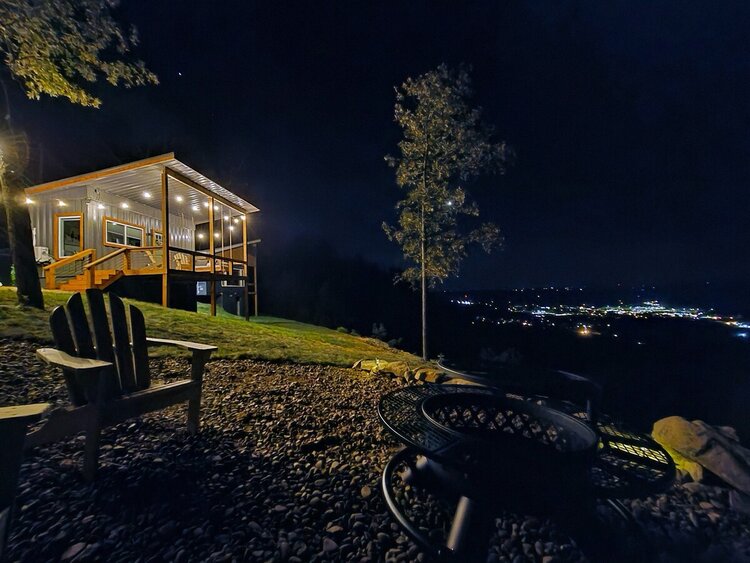 Looking for the perfect getaway to kick off Summer '21 and remind yourself that 2020 is in the rearview mirror?

Order it, On The Rocks.  On The Rocks is a shipping container tiny home getaway atop Lookout Mountain.
When you pull up to the home, the sign says find your re-purpose. After following a few steps down the yard, you find yourself 19 hundred feet up and gazing at a magnificent view from the side of a cliff, creating a sense for that moment your purpose is to stare.
Once you pick your jaw up from the view you remember, there is also a home here. The container home features a kitchen with essentials, queen bed as well as a full bathroom with tile shower all built within a freight container.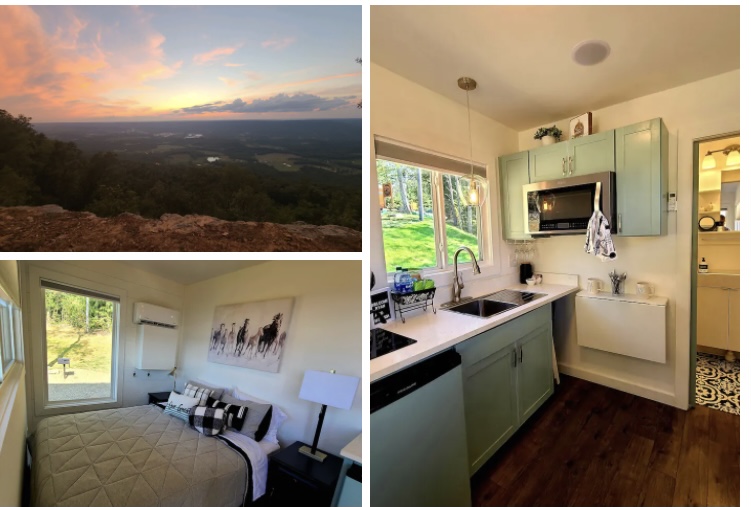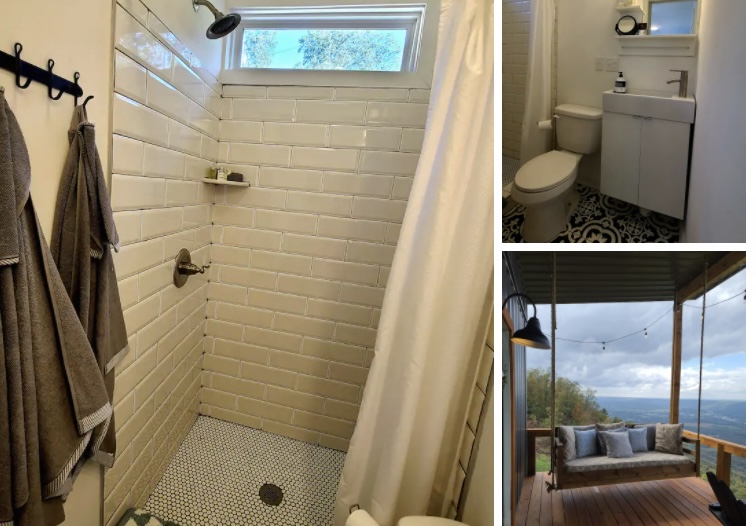 Relax by the firepit overlooking the bluff of Lookout Mountain or rest on the front porch bed swing. The hosts thought of everything needed for a perfect stay, including smores ingredients.
Things to do: Located 15 miles to downtown Chattanooga, TN, 1 mile to Lookout Mountain flight park where you can hang glide or just watch, 10 miles to Rock City Gardens, and 10 miles to Cloudland Canyon State Park, 10 miles to McLemore Golf Course and many more area attractions. It is within 10 minutes of  two wonderful restaurants Canyon Grill or Lookout Mountain Pizza Company. There is also a grill and charcoal if you'd rather throw a steak or some hotdogs on the grill.
Cloudland Canyon State Park is one of the largest and most scenic parks in the state. Home to thousand-foot deep canyons, sandstone cliffs, wild caves, waterfalls, cascading creeks, dense woodland and abundant wildlife, the park offers ample outdoor recreation. Hiking and mountain biking trails abound. The most popular hiking paths include the short Overlook Trail, strenuous Waterfalls Trail and moderate West Rim Loop Trail. Mountain biking is available at the newly developed Five Points Recreation Area and along the Cloudland Connector Trail. The park also offers disc golf, a fishing pond, trails for horseback riding, picnicking and overlooks.
The mountain getaway, On The Rocks, is a true place to retreat, meditate and relax, therefore there is no wifi or television. Not suitable for children under 13 years of age
To Book:
https://www.airbnb.com/rooms/45583260?source_impression_id=p3_1621196573_zyOtyQBDjuVpECHZ
There are two additional container homes on the property. This is the view from the bedroom of the third and the rooftop deck.