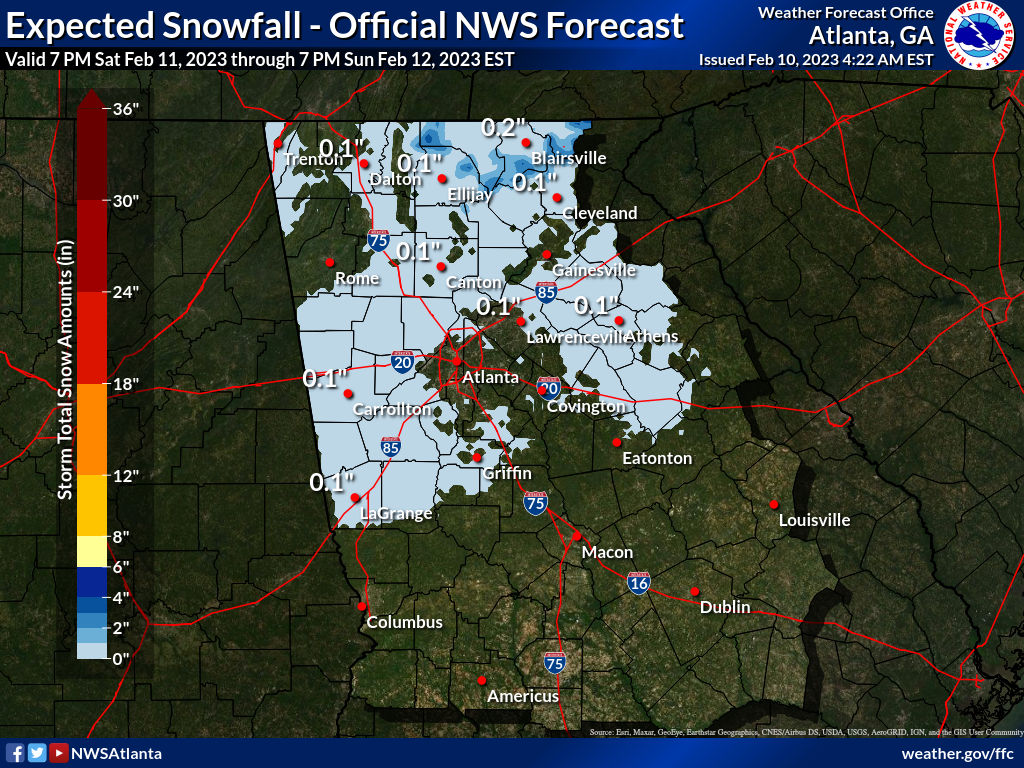 Wintry Weather

Saturday Night

/

Sunday Morning
A lot of uncertainty exists with this forecast with many winter weather forecast parameters lying right at critical thresholds, and warming and cooling processes both at play.

Please stay aware of changes to this forecast going forward

Additionally, there may be a big difference between how much snow could FALL, vesus how much snow may STICK/ACCUMULATE. So be aware of sensationalized forecasts on social media as these differences can be easily misinterpreted.

On Saturday night through Sunday morning

, an upper-level, cutoff, low pressure system will be swinging across the forecast area.

Colder mid-level air associated with the center of this low pressure will support wintry precipitation.
Upper-level, cutoff, low pressure systems are notoriously hard to predict! Questions remain about location and strength of this system, and as a result there's a lot of uncertainty with this system.

Timing:  The best potential appears to be

Midnight – 10 AM Sunday

for the majority of the forecast area. Areas in the NE Georgia Mnts could see wintry precip

from 7 PM Saturday through 2 PM Sunday

.
Precipitation will likely start as very cold rain, but eventually transition to a rain/snow mix, or wet snow will be possible.
Surface temperatures will be generally above freezing and into the mid to upper 30s (except in the mountains where accumulations are more likely) which will make snow accumulations difficult outside the higher elevations, as snow will be melting as it reaches the ground.

However, the longer snowfall occurs the colder temperatures may become, making slight accumulations possible the longer snowfall persists.
Currently 0.5-3″ is expected on the highest elevations within the NE Georgia Mtns, with a dusting possible across the rest of North and portions of Central Georgia north of a line from Columbus to Macon to Augusta.
Ground/Road temperatures should generally remain above freezing, but isolated slick spots will be possible.

High temperatures on Sunday in the upper 40s to near 50 should melt any residual wintry precipitation that falls.