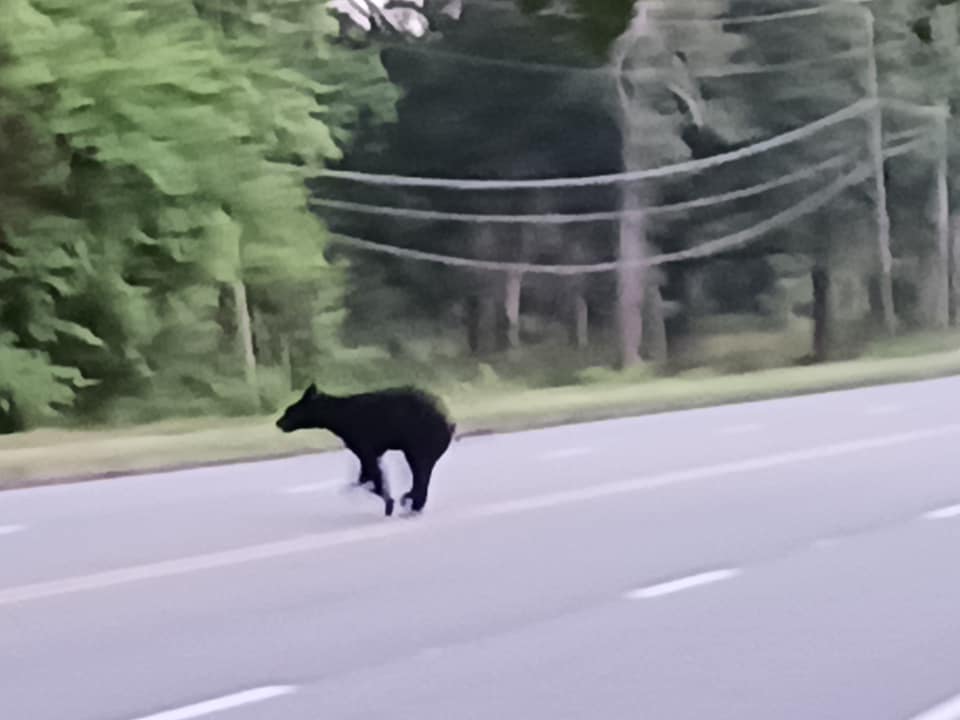 Tiffany Long of Chattooga County spotted a juvenile black bear around the local swimming spot, the Blue Hole. The bear traveled along Raccoon Creek until Highway 114 when the bear crossed all lanes of traffic.

"It was unbelievable so we had to take a picture so people would believe us," Long said.
The black bear is a symbol of Georgia's natural diversity as it is the only bear found in the state and is a conservation success story. Though now considered the most common bear in North America, the species was nearly eradicated from Georgia in the 1930s due to unregulated hunting, illegal harvest – including the killing of bears as "vermin," and large-scale habitat loss. Sound wildlife management practices have restored Georgia's black bears to a thriving population estimated at 4,100 bears statewide.
Black bears may legally be taken during the hunting season, which occurs each fall in Georgia (https://georgiawildlife.com/hunting/hunter-resources).  However, the taking of bears during any other time of the year, or the taking of bears illegally during the hunting season, is called poaching.  Prevent poaching of bears (by email, phone or in person) by reporting any illegal activity. Visit https://gadnrle.org/ranger-hotline for more information.
For more information on living responsibly with bears, visit www.bearwise.org.