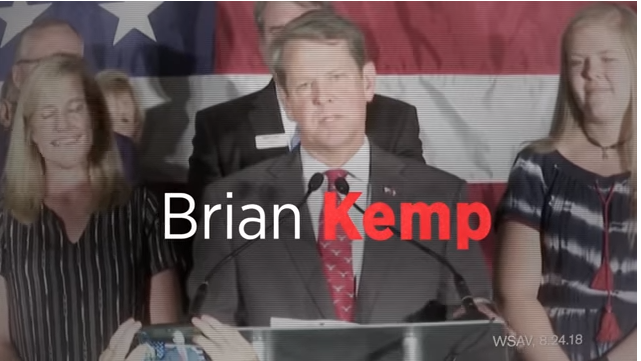 The Democratic Party of Georgia has launched another anti-Kemp television ad. The latest ad, released Saturday, targets Kemp's personal finances.

From the press release sent by the Democratic Party:
[T]he Democratic Party of Georgia released a new ad highlighting a basic truth: If Brian Kemp couldn't be trusted to repay his $500,000 loan, he can't be trusted to lead Georgia.
The ad is a collection of multiple media accounts of Brian Kemp's failure to repay his loan in the amount of $500,000 despite being a personal guarantor. It begins with a clip of the attorney representing the investor, demanding of Kemp, "Show me the money. Where's the $500,000?"
The party also launched a website to go with the ad -Kemp's Loan Scandal —https://www.kemploanscandal.com/
From the website:
Here's what happened: Secretary of State Brian Kemp served as a personal guarantor for a half a million dollar business loan. When it came time to repay the $500,000, he…didn't. Nobody disputes that Kemp signed the document guaranteeing repayment of the loan, and now he's facing a lawsuit since he hasn't come up with the money.
Kemp cheated his investors, and as governor, he'd cheat Georgians.
He's good for nothing, and bad for Georgia. 
You can watch the ad below.