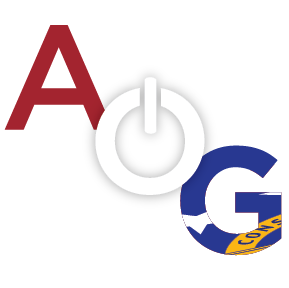 Late in the Fall of 2016, the Law firm of Kenneth Bruce and Don Thompson experienced a mixed blessing. After 18 years of practice together, Bruce found himself riding solo after the Lookout Mountain Judicial Circuit had a Superior Court Judgeship position filled by Governor Nathan Deal. Thompson was appointed on November 3, 2016 and Bruce quickly realized that the private practice they had built was simply too large for one man to handle.
Enter Robert Patten. A graduate of Auburn University and Alabama School of Law, Patten began working with Ken Bruce on January 2nd 2017 after seven years with the Office of Public Defender in the Lookout Mountain Judicial Circuit. Patten had served as a public defender in Chattooga County and as the Senior Public Defender in Walker County and is already familiar with the court system and the citizens in both counties.
Robert Patten is a 1996 graduate of North Cobb High School and spent his early years working in a variety of professions including construction & landscape, factory work and eventually working with the U.S. Forestry Service. Heeding a call to help his fellow citizens, Patten hit the books and matriculated through Auburn University in the year 2000, earning a Bachelor's Degree in Political Science and a Bachelor's Degree in Spanish. Patten then earned his Master's in Political Science, International Relations & Comparative Politics from Appalachian State University. In 2008, Patten walked the stage at the Alabama School of Law with his Judicial Degree and went straight to work in the northwest Georgia region.
Ken Bruce has a thriving practice in Chattooga and Patten's special membership to the Alabama Bar Association and his expertise in the Spanish language will provide a priceless addition to the firm and to the local public. Patten is also a member of the Georgia Association of Criminal Defense Lawyers and a graduate of the Bill Daniel Trial Advocacy program. Bruce and Patten have hit the ground running and will continue building their firm, Bruce and Patten Attorneys at Law as one of the elite law firms in the Tri-State area.
.