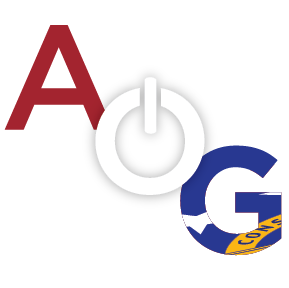 After three years of photographing Golden Eagles in the Chattahoochee National Forest at a site near Dalton, Georgia, biologists and researchers were finally able to tag one of the elusive birds on February 22, 2017. Uncommon in the eastern United States and facing a population decline across the country, the bird's multiple sightings underscore the value of active forest management.
"A healthy predator-prey habitat for this rare eagle consists of large contiguous forests that offer plenty of sunlight and a low density of trees," said Ruth Stokes, a wildlife biologist on the Conasauga Ranger District of the Chattahoochee National Forest. "For over a decade, we have used thinning and prescribed fire to restore and maintain healthy, open woodlands in much of the Armuchee area, benefitting many species along with the eagle."
With an average wingspan of six and a half feet, the majestic Golden Eagle (Aquila chrysaetos) is unmistakable as it feeds at the national forest site set up as part of a West Virginia University research study. Now in its fourth year on the Chattahoochee National Forest and tenth year nationally, the study is helping to determine the population size of wintering Golden Eagles across the southeast. Apart from thousands of photographs collected of Golden Eagles at research sites across the study area, scientists are also banding, measuring and placing transmitters on some of the birds. This effort will use new technology to spatially map migration corridors and habitat use in regions with high potential for wind energy generation.
The tagged Georgia bird is part of a small, geographically separate population of eastern Golden Eagles distinct from western populations, many of which typically do not migrate. Georgia's visiting Golden Eagles may travel through the Chattahoochee National Forest during winter months, migrating north to Canada and Alaska in warmer seasons. Researchers are now tracking the tagged bird in real time to see where it goes from Georgia.
"To have one of North America's largest birds of prey wintering right here in Georgia is truly amazing," added Stokes. "Partnerships and volunteer efforts continue to help us more fully understand this species in decline."
More information about this project and Golden Eagles in Georgia is provided by the Georgia Department of Natural Resources at http://georgiawildlife.com/GoldenEagles.