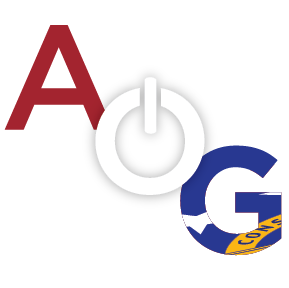 Dylon Dave Allen and Zaykives Banard McCray, both 18, were found guilty of killing Chiragkumar Patel during a Jan. 15 robbery at the Melainne Inn Convenience Store and have been sentenced to life in prison plus 35 years to serve. This was the first homicide in Summerville since 1999.
The shooting occurred on January 15th when the two men wearing masks walked into the Cafe and fired a single shot into the clerk's abdomen.  The sole customer in the store was pushed to the ground as the two suspects attempted to open the cash register. After failing to access the cash, the armed assailants then took the wounded clerk's wallet and other possessions and fled the scene. Patel fought for his life for the next 50 days in the hospital, before he succumbed to his injuries.

Summerville Police Chief Stan Mosley commented, "it was a just sentence, these two showed no remorse for the life they took, they were a danger on the streets."
"There certainly is no way that any sentence could bring back Mr. Patel and give his family the peace that they deserve. However, I hope that the family's knowing that the two individuals who chose to commit such ruthless and violent acts upon him, will be spending the majority of their life in the state penitentiary, will help them know that at least no one else will fall victim to the same fate, as Mr. Patel, by their hands," commented Chattooga County Sheriff Mark Schrader.
The indictments against the teenagers included:
* Dylon Dave Allen, of 156 Reservoir Street, Rome, for malice murder, two counts of felony murder, armed robbery, three counts of aggravated assault, three counts of possession of a firearm or knife during the commission of a crime, wearing a mask or hood to conceal identity and simple battery.
* Zaykives Banard McCray, of 200 Ross Street, Rome, for malice murder, two counts of felony murder, armed robbery, three counts of aggravated assault, three counts of possession of a firearm or knife during the commission of a crime, wearing a mask or hood to conceal identity and simple battery